A Fun Station in your backyard is always a great option for children. It is a type of playground equipment that is designed to provide a safe and fun environment for children of all ages to play. 
It typically consists of a variety of different play structures, such as slides, bridges, climbing structures, and tunnels. 
Fun Stations can be found in both indoor and outdoor settings, and they are often used in schools, daycare centers, parks, and other public places. 
Benefits Of Fun Station For Children
Fun Stations play an essential role in the development of children. They provide a safe and joyful environment for children to explore their physical abilities. It gives a space where children can learn to take risks and develop their social skills. It can also develop children's imaginations and creativity.
Fun Stations provide children with opportunities to climb, slide, swing, and run. These activities help to develop children's gross motor skills, muscle strength, and coordination.
It can also help to develop children's balance while walking on a narrow beam or climbing up a ladder. They also need to be aware of their surroundings so that they can avoid bumping into other children or objects.
Fun Stations are often social places where children can play together and interact with each other. This helps children to learn how to share, cooperate, and resolve conflicts.
It provides children with opportunities to communicate with each other in a variety of ways. Children may need to ask each other for help, give each other directions, or simply talk to each other about what they are doing. This helps children to improve their communication skills.
Fun Stations often have a variety of different challenges that children need to overcome in order to play. For example, children may need to figure out how to climb to the top of a structure or navigate through a tunnel. It assists kids to improve their problem-solving skills.
Imagination and creativity: 
Fun Stations can also help to develop children's imaginations and creativity. Children may use their imaginations to pretend to be pirates sailing on a ship or astronauts exploring a new planet.
It helps children develop their ability to think outside the box and develop new ideas.
Top 6 Fun Stations For Children
Here is the list of  Fun Stations from
OK Play
that you can check out. So, take a look below 👇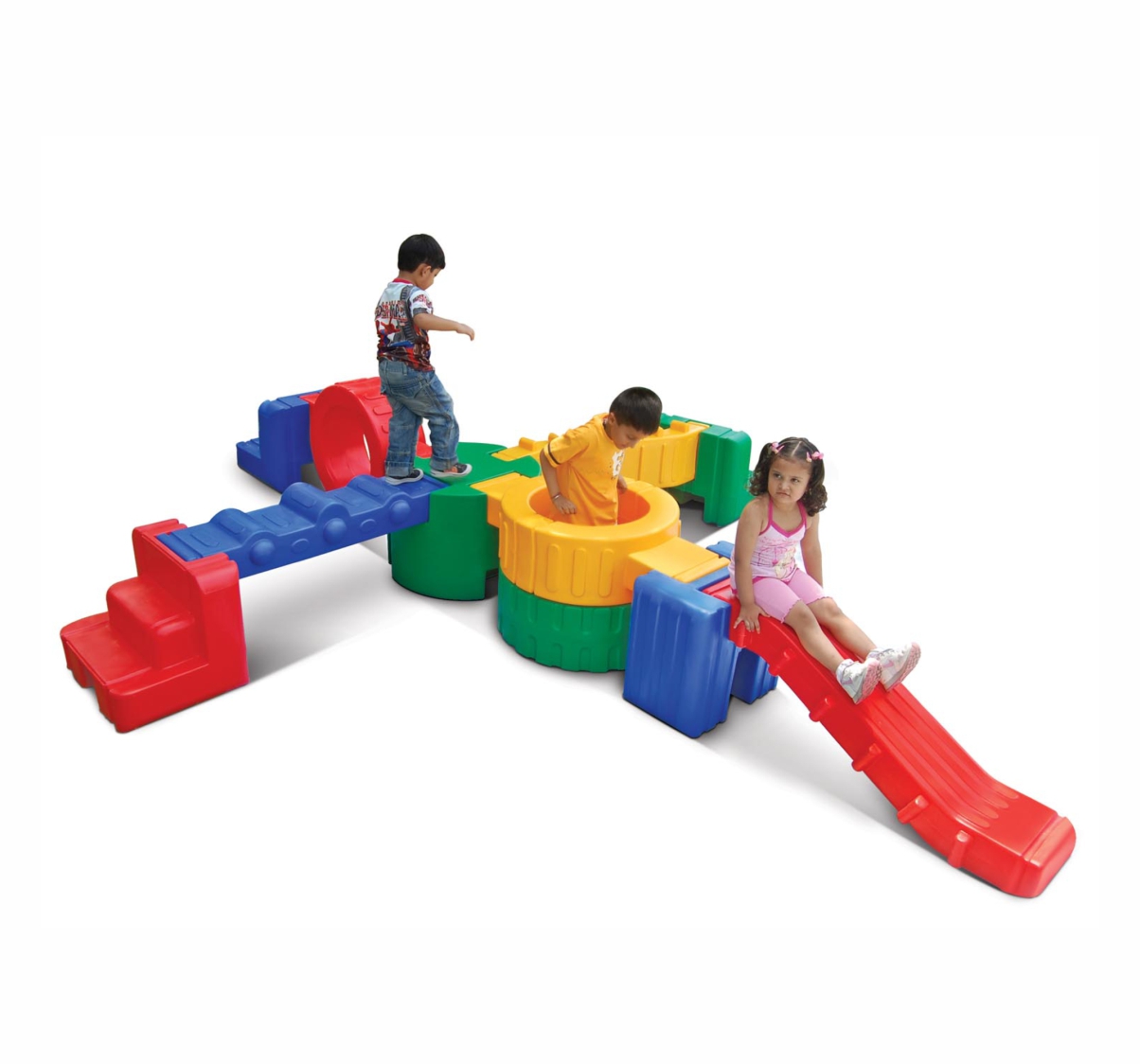 Fun Junction is an all-encompassing and entertaining outdoor play equipment for kids. It is crafted from robust and long-lasting plastic. It features a 3-foot sliding length and is equipped with a lot of alternative combinations.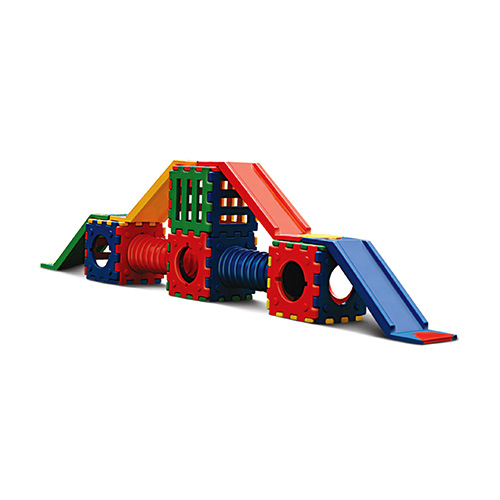 It is another type of Fun Station that offers double joy to children.  It has a variety of different activities for children to enjoy. This includes slides, climbing structures, tunnels, and more. This gives children a lot of options to choose from and keeps them entertained for a long time.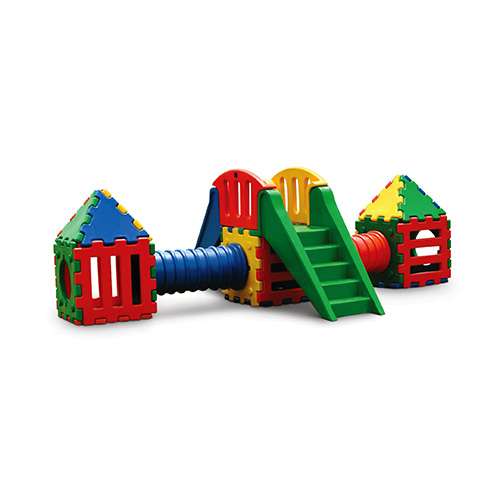 Let's play with another Fun Station equipment with two homes, tunnels, and stairs where children can enjoy with their friends. Multiple colors and safety features ensure kids are safe and have double fun.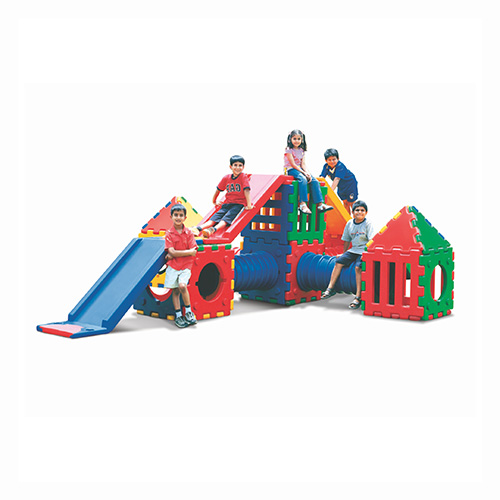 This Fun Station has one slide with different types of features that give a thrilling and adventurous experience to your kids. When children spend quality playtime with friends, they will be happy and get the energy to do their daily activities.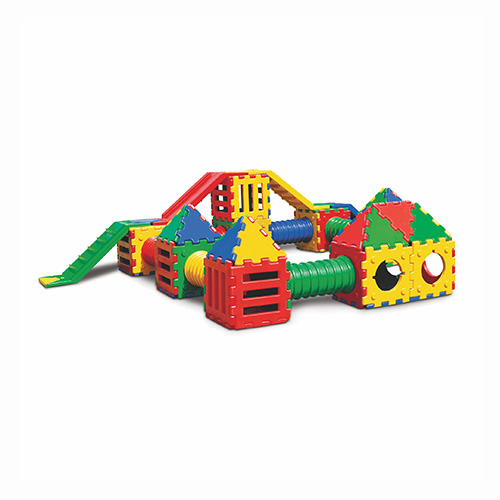 Fun Station model No 11 is one of the attractive and adventurous play equipment for children. With multiple pointers, tunnel offers exclusive playtime. For school gardens and children's parks, this fun station is a great choice.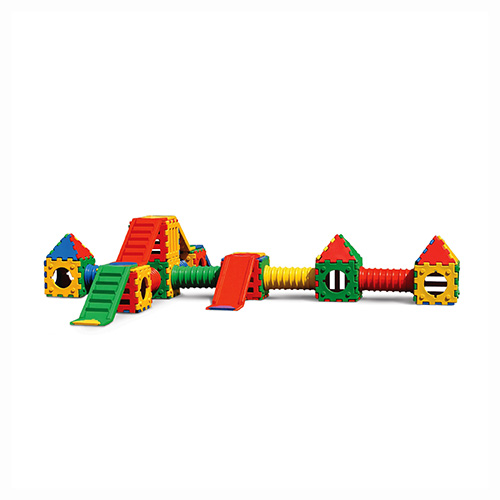 This fun station has seven pointers and multiple climbers, along with a long tunnel that makes a thrilling experience in the playtime. Children will love to have this type of equipment in playgarden that can encourage them to play outdoors and spend an active time with friends. 
Final Words 
With so many benefits and safety features, Fun Station is really an innovative play equipment for children. We used LLDPE high-grade plastic, antistatic, weather resistant, fire retardant, and UV stabilized colors that make it long-lasting and durable. 
 If you want to check out more indoor toys for your children, visit our website and make your purchase.