When we are looking for the best Montessori toys for toddlers, we can't figure out which toys are appropriate. First, we may not know what Montessori toys are and the difference between Montessori toys and children's toys. 
This blog will guide you to understand Montessori toys with its best collection. So, keep on reading till the end.
Montessori Toys: What  Is It?
In simple words, Montessori toys are a type of pre-school toys. It encourages toddler active play, creativity, and learning. For example, multi-coloured ball can help toddlers express themselves creatively.  When they arrange the multiple colorful pieces to build a ball that enhances their motor skill and imagination. 
Toddlers always want to explore everything surrounding them. For this matter, toys play a significant role.  Montessori toys will give a space where children enjoy play time and get into the first step of education.
In this case, when you are thinking about a gift idea for toddlers, Montessori toys can be the best option. These types of toys help toddlers to focus on their development skills. 
The Difference Between Montessori Toys Vs Children Toys 
When we are talking about the Montessori gift guide, we need to understand the contrast between Montessori and children's toys. 
The main difference between Montessori toys and children's toys is their purpose. Montessori toys are designed to promote learning and development in children based on the principles of the Montessori educational approach, while children's toys are designed primarily for entertainment.
| | | |
| --- | --- | --- |
|           Feature |                          Montessori Toys |                  Children's Toys |
|  Purpose |  Learning and development |  Entertainment |
|  Design |  Simple and open-ended |  Can be simple or complex |
|  Educational value |  Based on the Montessori educational approach |  Can be educational, but not all are |
The Best Montessori Toys for Toddlers
If you are tired of finding the best toys for toddlers, then following the Montessori gift guide will definitely help you out.
 1. Build A Home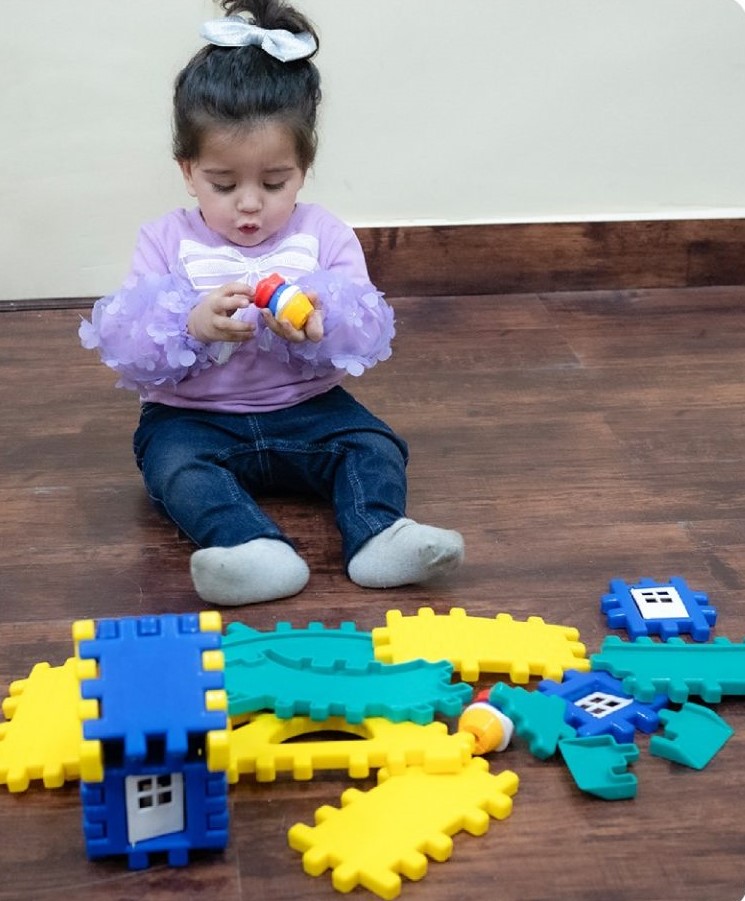 Build A Home can unlock your child's creativity and encourage toddler imagination and building skills. It is an engaging playset comprising 30 vibrant pieces, including 2 passengers and a car. These versatile blocks empower your little one to bring their colorful dream house to life and foster imaginative exploration. 
As they construct their dream home, children enhance decision-making, problem-solving abilities, and hand-eye coordination. When they successfully build the home, you will notice the spark and happiness of your child. 
 2. My Pet Giraffe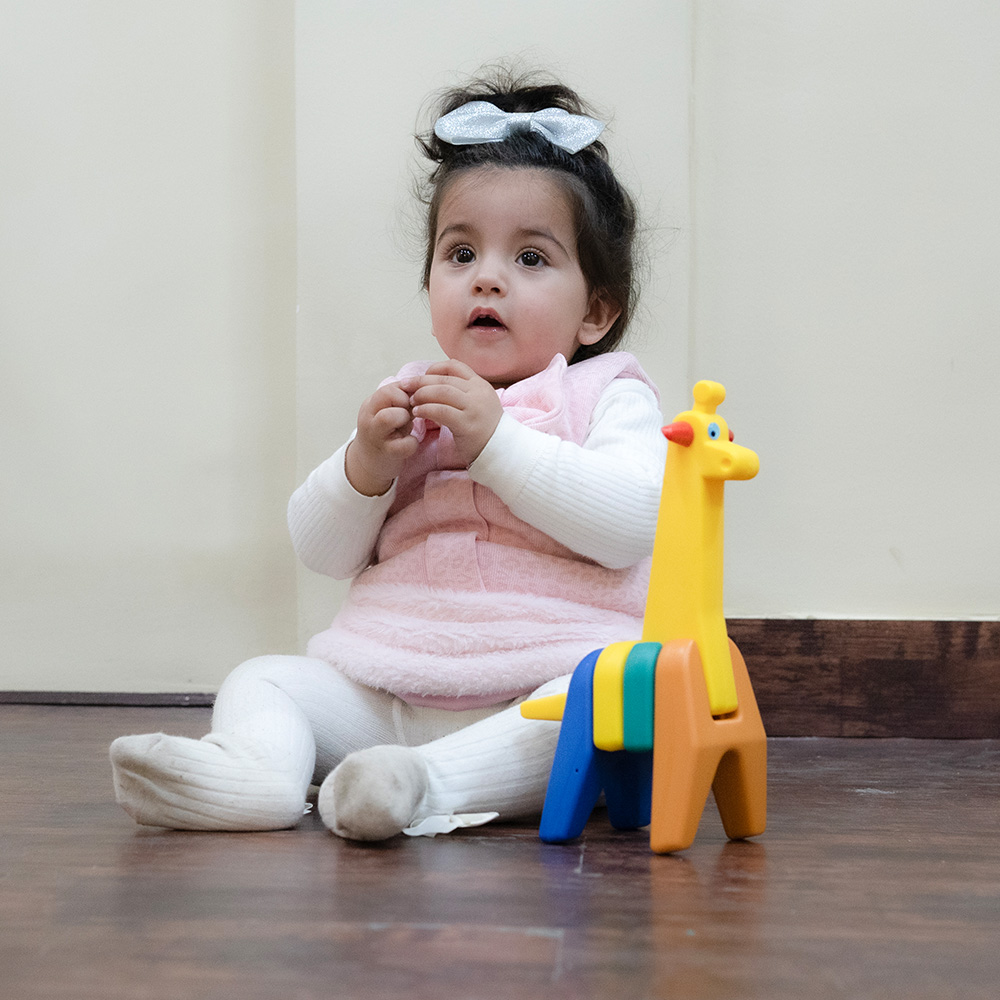 My Pet Giraffe is a puzzle toy that is designed to help children develop their imagination and creativity. This delightful toy comes with easily assembled and disassembled pieces. It will make it an ideal choice for toddlers to be introduced to animals. 
It is made from non-toxic plastic that is both safe and easy to grip. Spark your child's creativity and familiarity with animals through this tiny creature. This toy is more than just fun; it's a tool for nurturing young minds and fostering a love for imaginative play and exploration.
 3. Create A Shape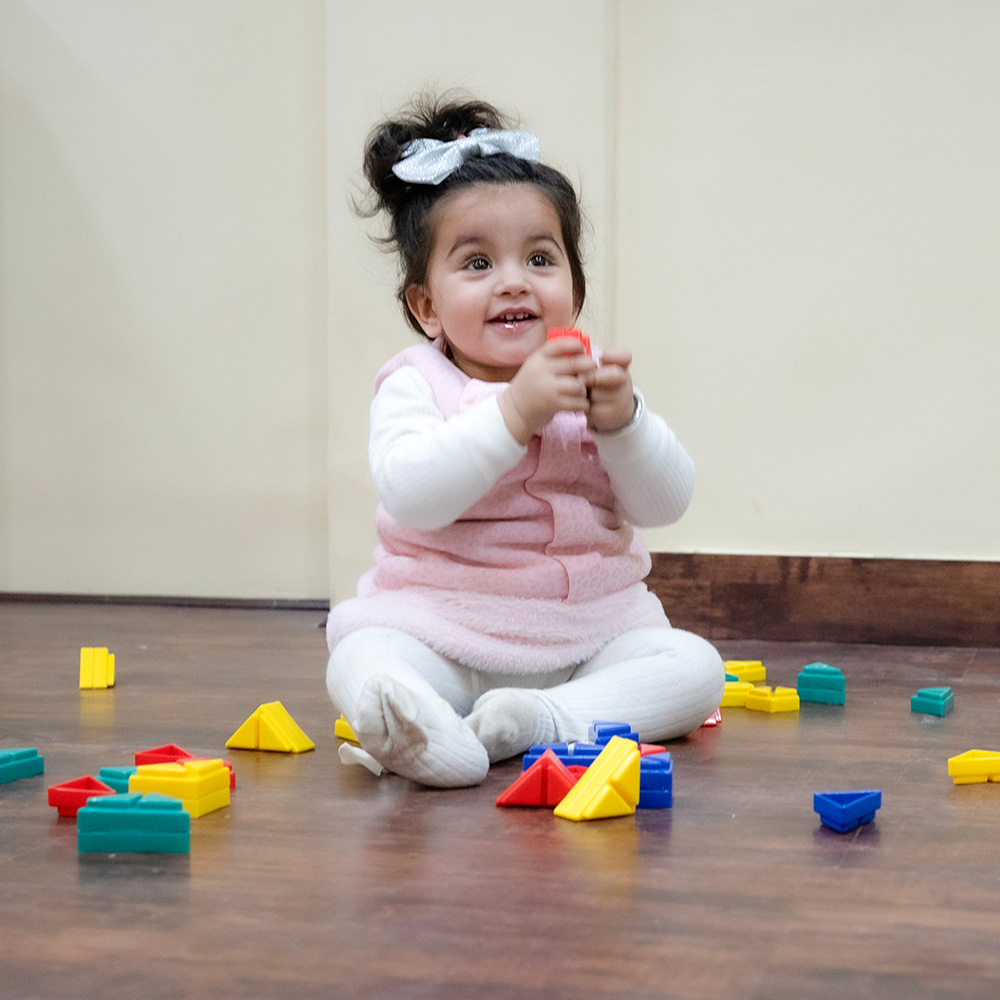 Create-A-Shape is a must-have Montessori toy for toddlers. What you will get from it?- It is a versatile set of blocks that offers endless creativity! With its variable blocks, children can assemble and construct countless geometrical, alphabetical, and numerical shapes that help them become familiar with shapes and numbers. 
Foster your child's cognitive development and artistic expression as they embark on a journey of endless possibilities with "Create-a-Shape." Watch their creativity flourish and their knowledge expands with every playtime. 
 4. My School Bus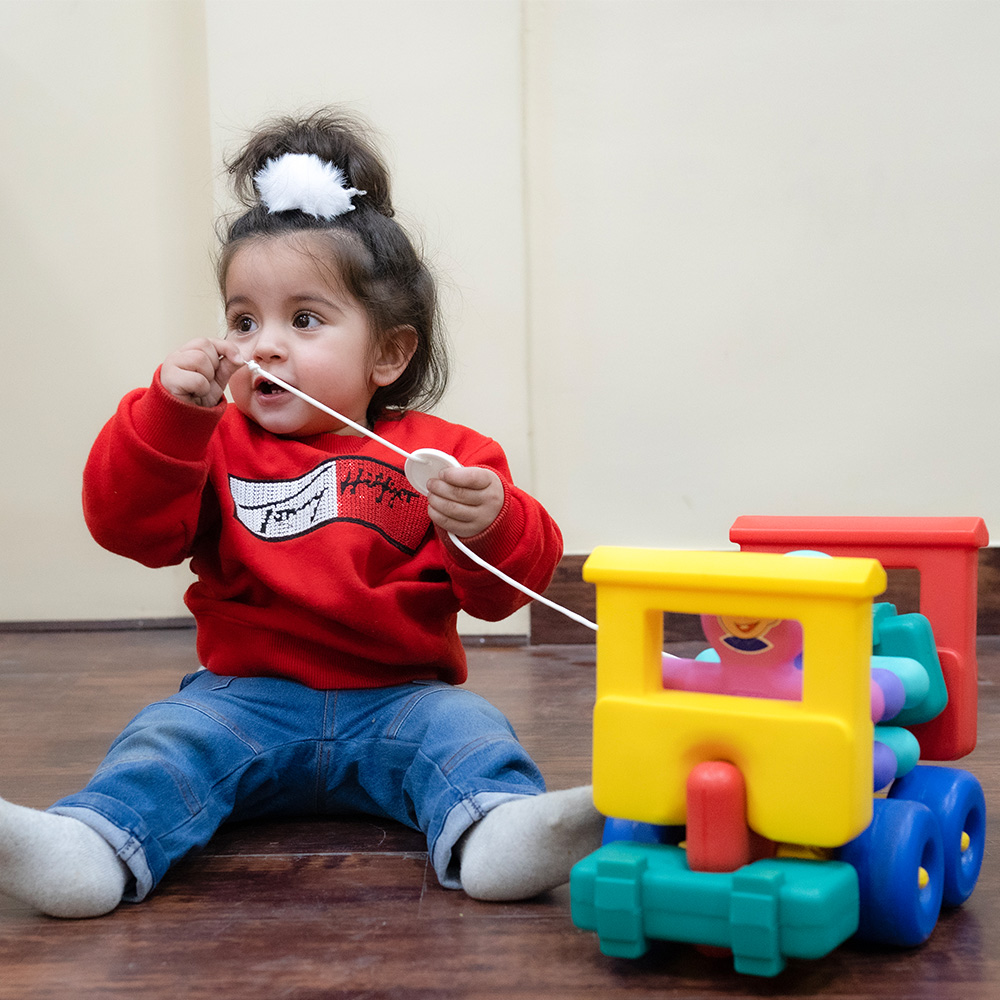 My School Bus is one of the interesting Montessori gifts for toddlers. This colorful school bus has unique features, such as three human figures, 4 wheels, and colorful body parts that can be easily assembled and disassembled. 
It is typically made of durable plastic and has large wheels that make it easy to push and pull. These types of toys can be a fun and educational way for children to learn about transportation and communication. Additionally, it will encourage your child to go to pre-school. 
 5. My First Train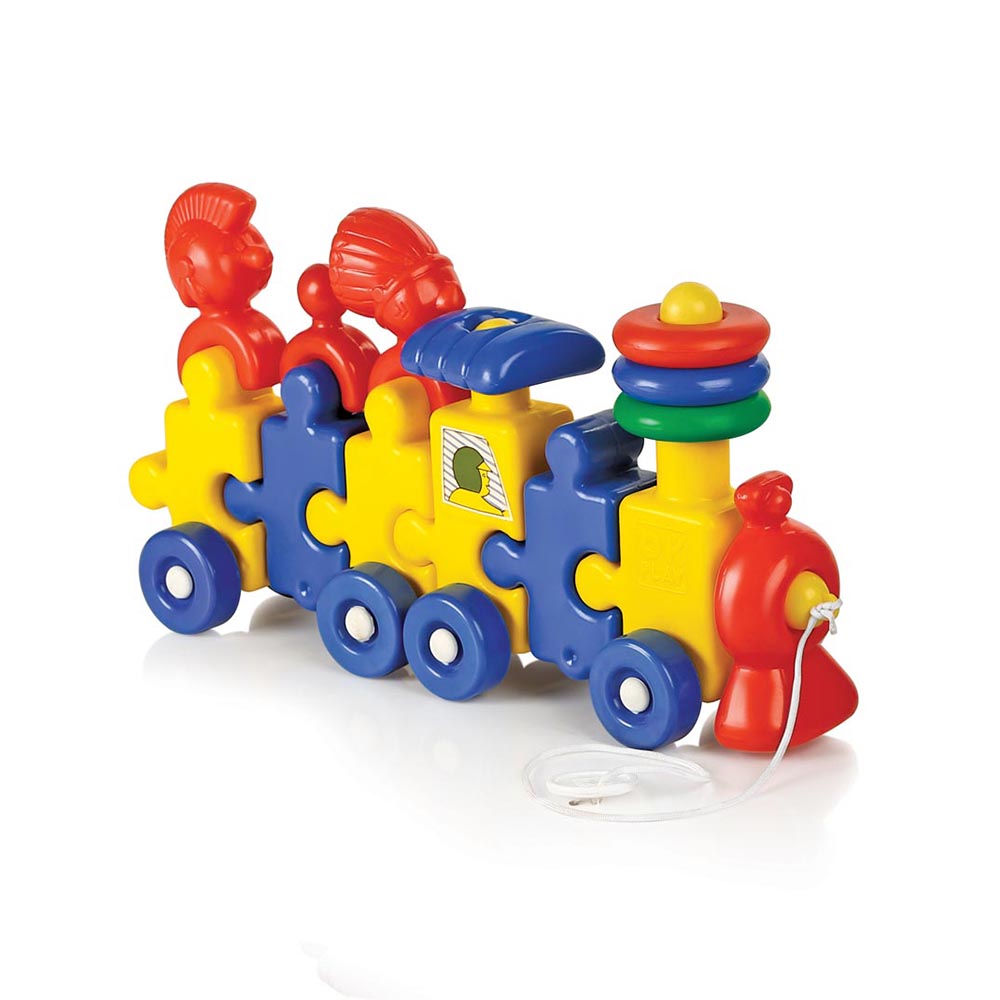 My First Train is a self-assembled train that engages your child in playtime. This set includes multiple colorful pieces and charming wheels, designed for easy gripping by tiny hands. 
You will be happy to see as your child arranges their very own train with excitement and thrill. Not only is it a source of joy, but it's also a valuable tool for nurturing creativity, imagination, and essential hand-eye coordination skills. 
Fuel your child's playtime adventures with this fantastic toy that combines fun and learning in one delightful way. 
 Wrap-Up
Playing with pre-school or Montessori toys is a great way for toddlers to learn and develop. By choosing the right toys for your toddler, you can help them reach their full potential.
By this list, we have shared a Montessori gift guide and its importance in the growth of toddlers. OK Play is a leading toy manufacturer company in India where you will get trendy toys for your kids. Visit our online store and make a purchase for your kid.