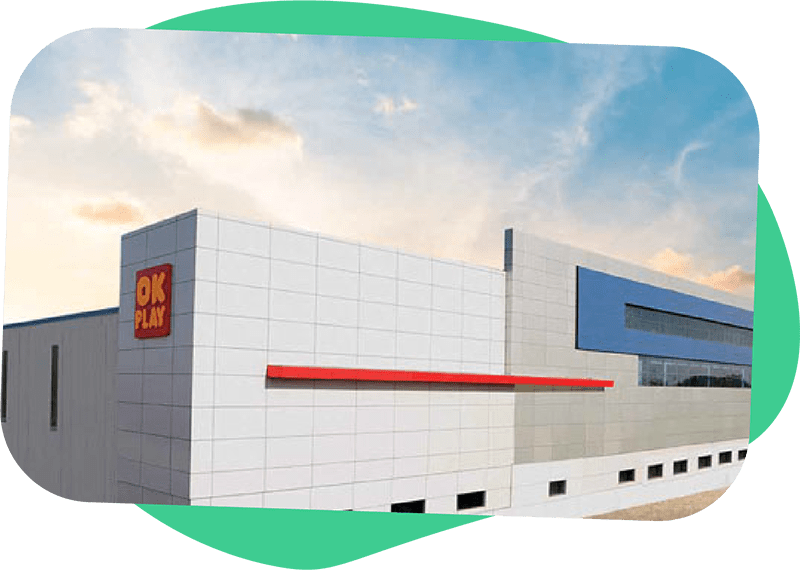 Dream, Think, Create
OK Play India Limited was founded in 1990, with the aim of brightening the lives of children through fun and games. We have achieved this by passionately pursuing leadership in plastic moulding technology.
We, at OK Play consistently endeavor to adhere by our core values – Development of Children, Design excellence, the highest quality standards at par with the world's finest and meticulous attention to detail.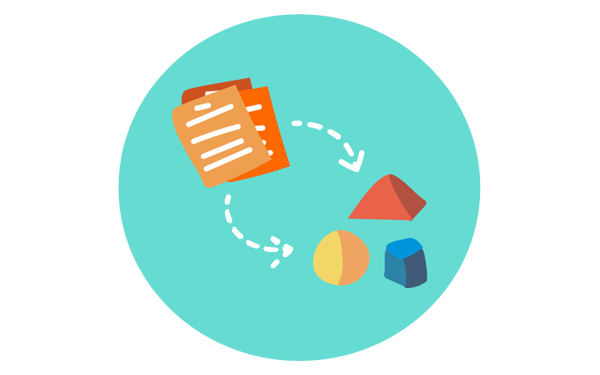 From Ideation to Execution
From in-house capabilities to develop products – right from designing, mould making, to moulding, the company offers cost-effective and fast solutions for diverse applications. This coupled with its team of competent dedicated and qualified professionals, who guarantee time-bound deliveries, makes OK Play a reliable one-stop shop for its customers.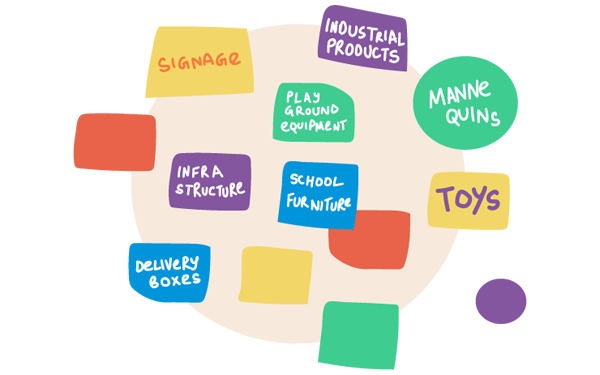 Multiple Product Lines
We have today diversified into varied product categories like: Toys, School Furniture, Playground Equipment. Mannequins Point-of-Purchase Products, Automotive Products, Infrastructure Products, Industrial Products Truly at OK Play diversification is synonymous to growth.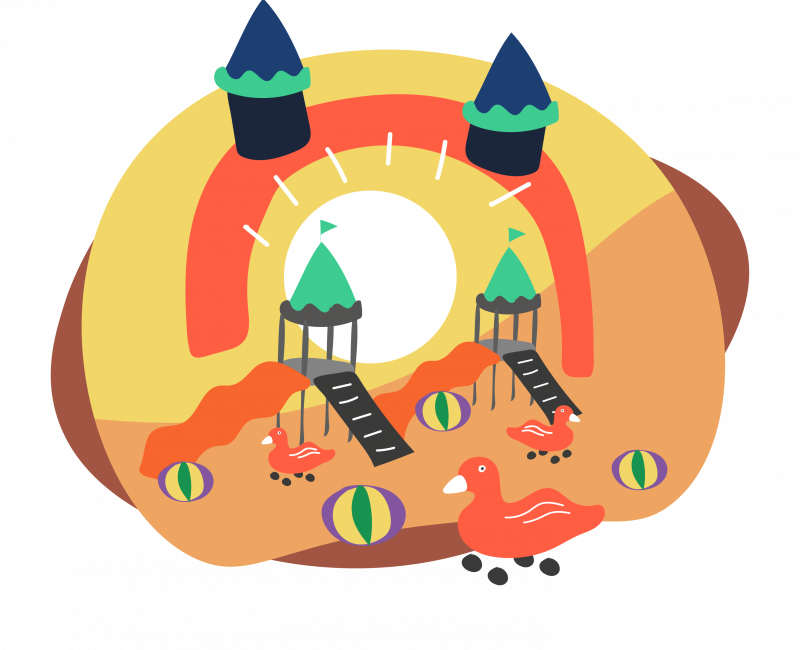 India Toy Fair, 2021
The Government of India held the India Toy Fair '21 between 27th February to 2nd March 2021. The primary purpose of this Fair has been to encourage the growth of the toys and sports sector in the leisure industry by providing a network and incentives to enable innovation and development. Prime Minister Narendra Modi has recognised the importance of the toy sector, which must ensure that a child's leisure time is spent engaging in fun and creative activities, while staying true to the Indian spirit.
Our fully integrated ISO 9001, state-of-the-art plant
Design Excellence at the Core
Design innovation is at the forefront of our product development
OK PLAY is the meeting ground for some of the country's most competent technocrats and concept developers in the toys, children's sports, and leisure sector. The company's engineering services are driven by the most advanced skills and technology in the industry. The clearly defined mission includes designing innovative products, developing precise moulds, maximizing production capacity, and producing world-class products at competitive prices – all so that our children can maximise their play time without any safety concerns!
Focused Approach towards design:
Annual spend – 4% of net revenue
Reverse engineering / pattern making capabilities
A fully staffed 15+ members' Engineering and Design Department from premier design institutions of India, using the latest high-end 30 modeling software for photo-realistic product development.