Looking for Montessori toys for toddlers? Then you are in the right place. First, we should cover why Montessori toys are significant for children. Montessori toys are designed to support the principles of the Montessori educational philosophy, which emphasizes independence, exploration, and hands-on learning.  
In that case, it is important to bring Montessori toys at home or school for children. It can be difficult to select the perfect Montessori toys for your kid. Here is the ultimate list of Montessori toys for toddlers. Go down!
List Of Montessori Toy For Toddlers
There are various types of Montessori toys available in the market. But you should know which toy is best for your kids. Here we are going to mention the top 7 Montessori toys for toddlers. 
  1. My Pet Elephant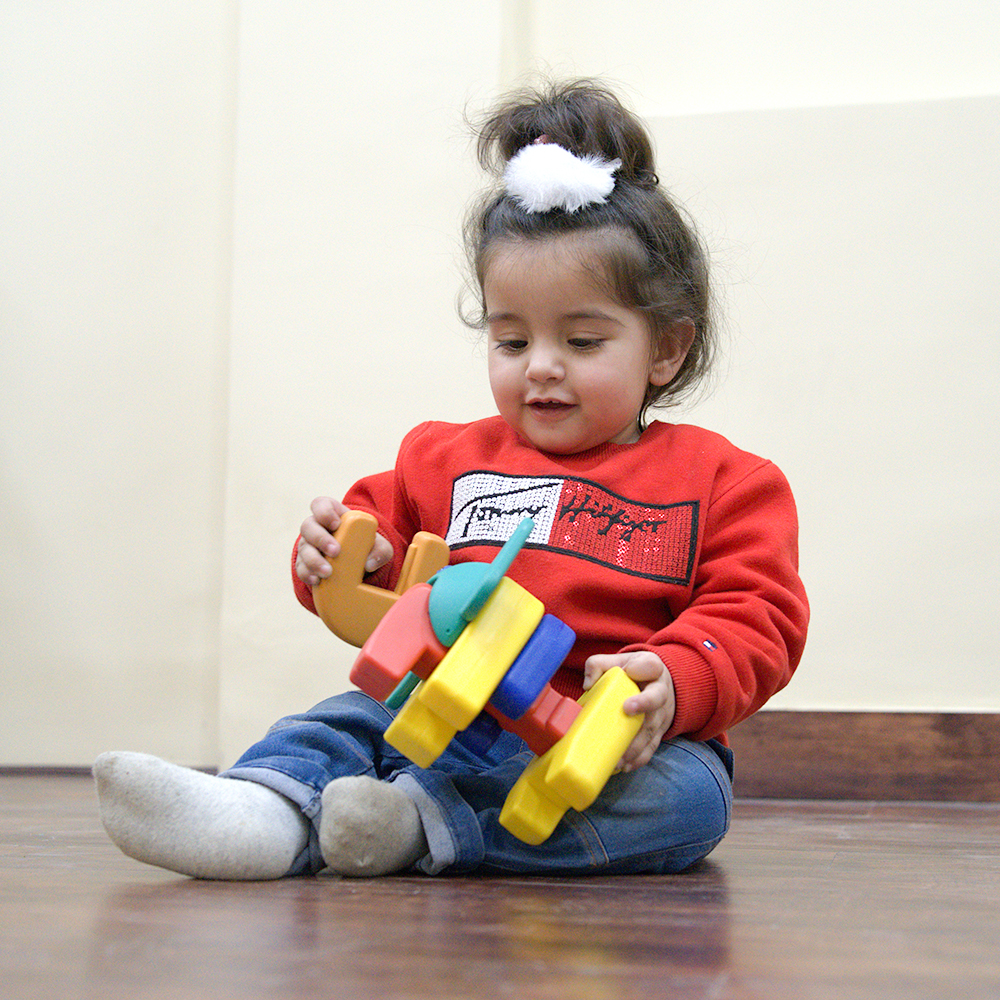 Children can effortlessly arrange this elephant-shaped toy. When children put together colorful parts of this toy and will make the elephant shape that brings them great joy. It allows curious minds to have fun and engage in playful exploration. 
The activity of reassembling and  disassembling the toy not only helps children develop image recognition skills but also serves as a delightful alternative to conventional puzzle toys.
  2. Geometrical Genius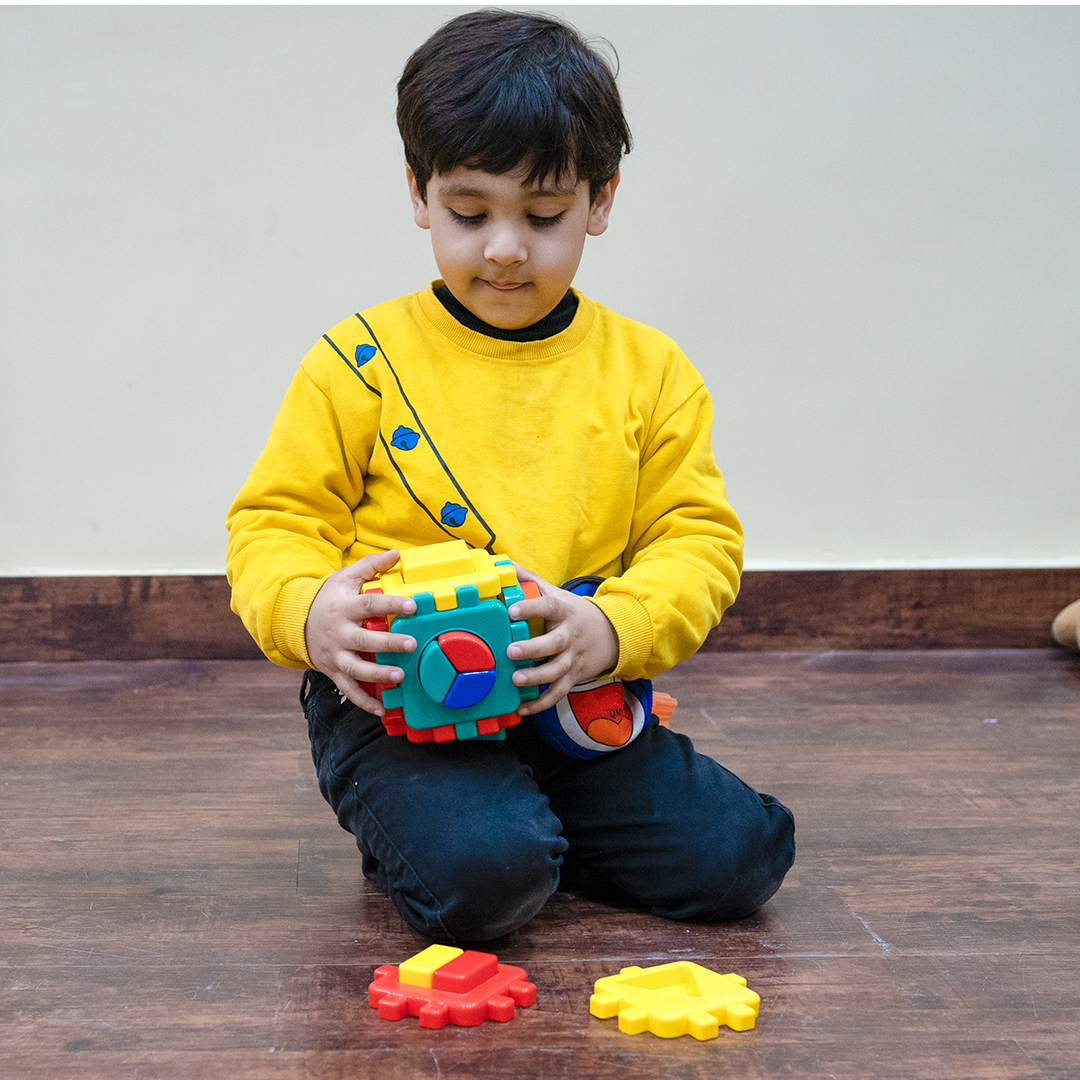 Your child will experience pure joy with Geometrical Genius assortment toy. It's immersing themselves in a world of learning through play. With 18 blocks and 9 diverse bases, this construction activity fosters kids' cognitive and motor skill development. 
As they arrange pieces of Geometrical Genius, they'll create geometric shapes and unlock endless possibilities for exploration. You will witness your child's mental growth. 
  3. Create – A – Shape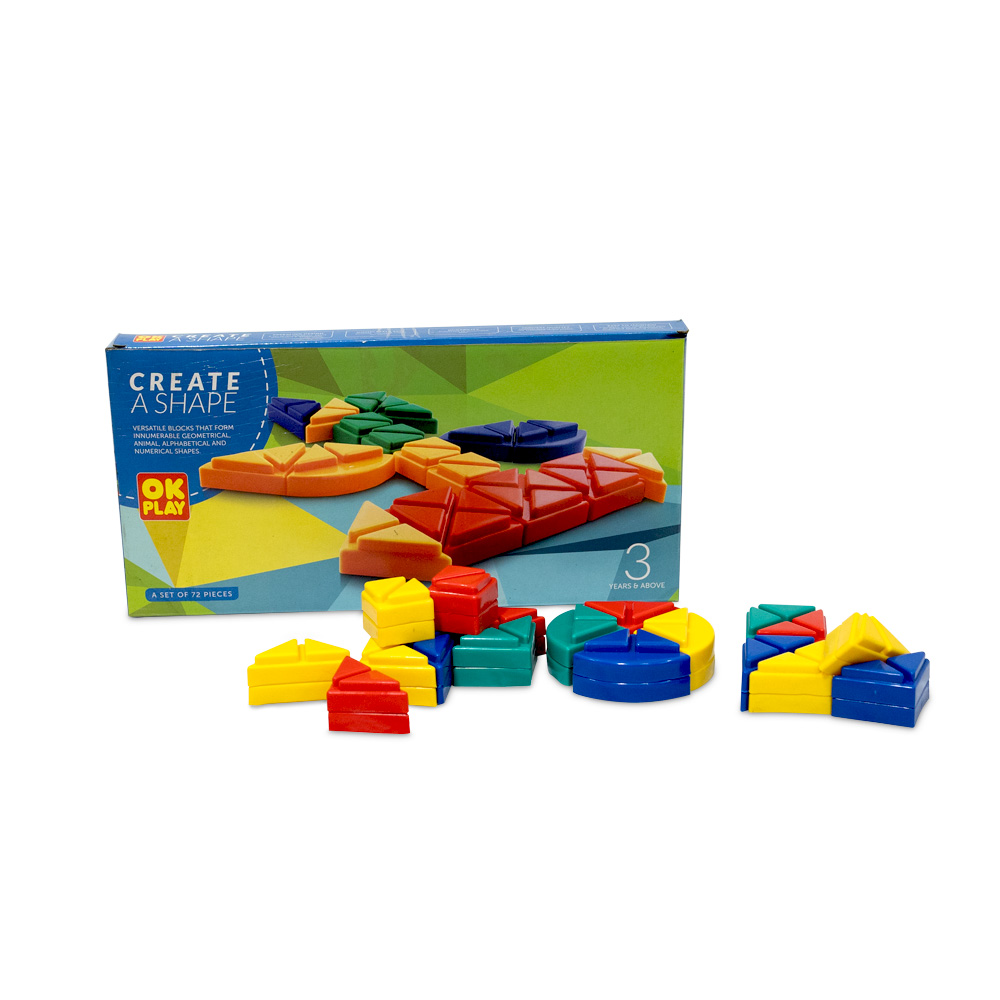 Create – A- Shape is designed with interchangeable blocks that can be assembled to create countless geometric, alphabetical, and numerical shapes.  It is a versatile toy because it teaches colors, and shapes along with boundless joy.
Read Also: 7 Safety Tips for Outdoor Play
When your kid finally makes a triangle or round shape, you will see pure joy on their face. This toy encourages young minds to unleash their creativity, allowing them to explore, discover, and build their unique world of imagination.
  4. Funny Bunny Link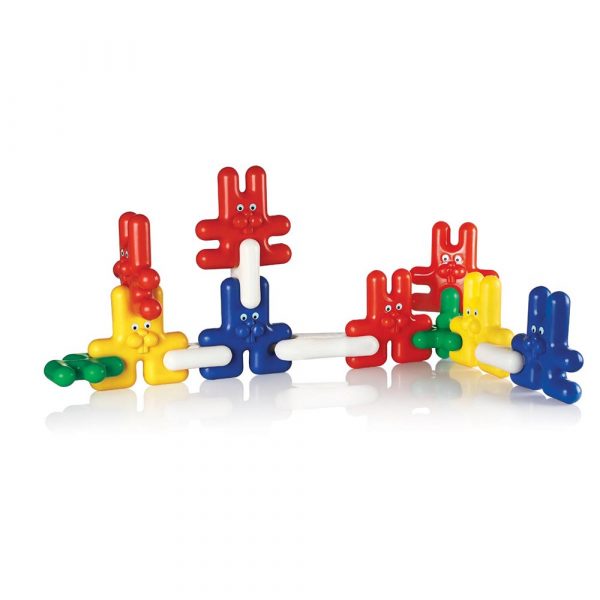 Funny Bunny Links is a set of sixteen colorful bunny-shaped links. It is a delightful and captivating toy that sparks joy in children. These playful bunnies can be easily interlinked and form beautiful long chains or imaginative combinations that ignite a world of endless possibilities.

As children explore and create, their creativity flourishes, leading to hours of happily engaged play. Moreover, the toy's interactive nature promotes essential skills like hand-eye coordination, fine motor skills, and cognitive development.
   5. Joy Link 
The Joy Link is a delightful playset that captivates children with its array of appealing square, round, triangular, and teddy links. These charming pieces can be easily interlocked, creating a myriad of enchanting combinations. 
As kids play, they embark on an exciting journey of discovery, learning about shapes, colors, and patterns. The engaging activities foster cognitive development and bolster their hand-eye coordination
  6. Hammer The Ball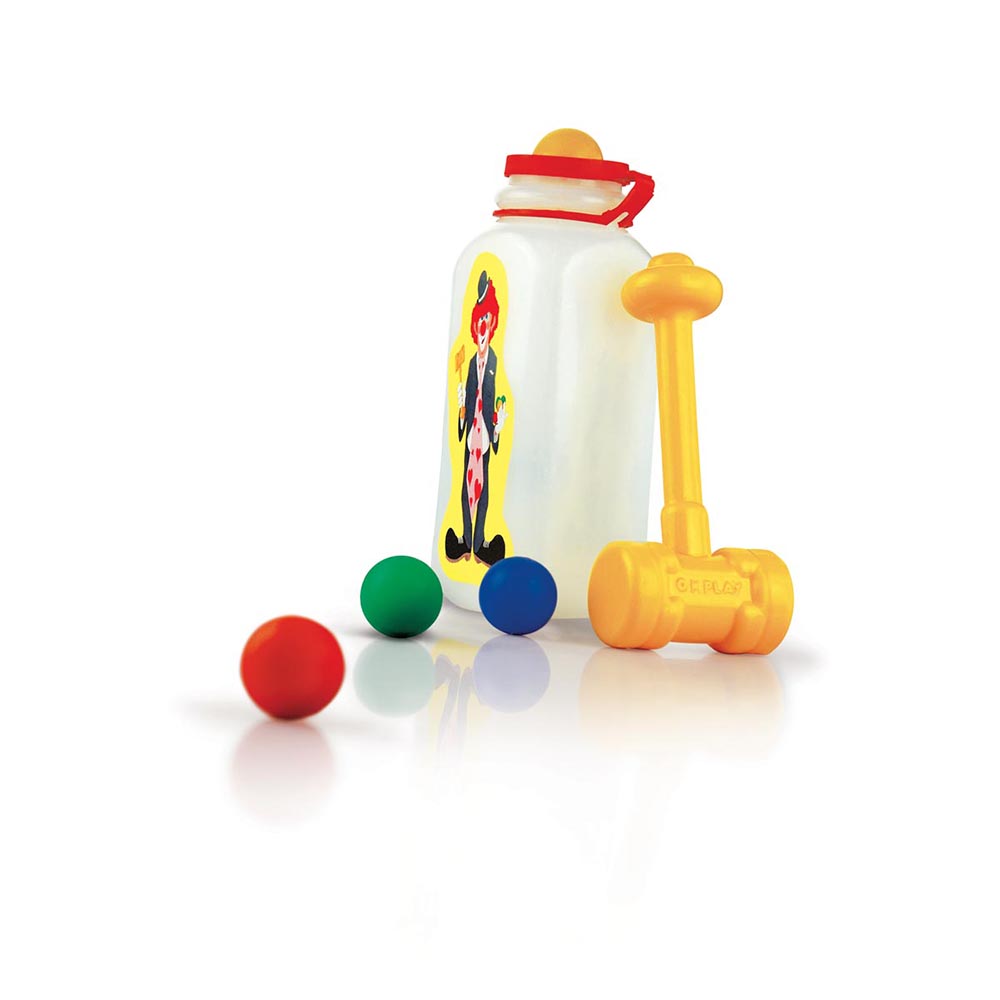 The colorful Hammer The Ball is a ball and hammer set. It is a fantastic toy for children's development. By interacting with this toy, kids enhance crucial skills like hand-eye coordination, grip strength, and color recognition. 
As they hammer the balls, the delightful sound it produces captivates their senses, motivating them to play for extended periods and enhancing their focus. Moreover, this engaging play helps channel their pent-up energy in a positive and constructive manner, promoting emotional well-being. 
   7. My Pet Giraffe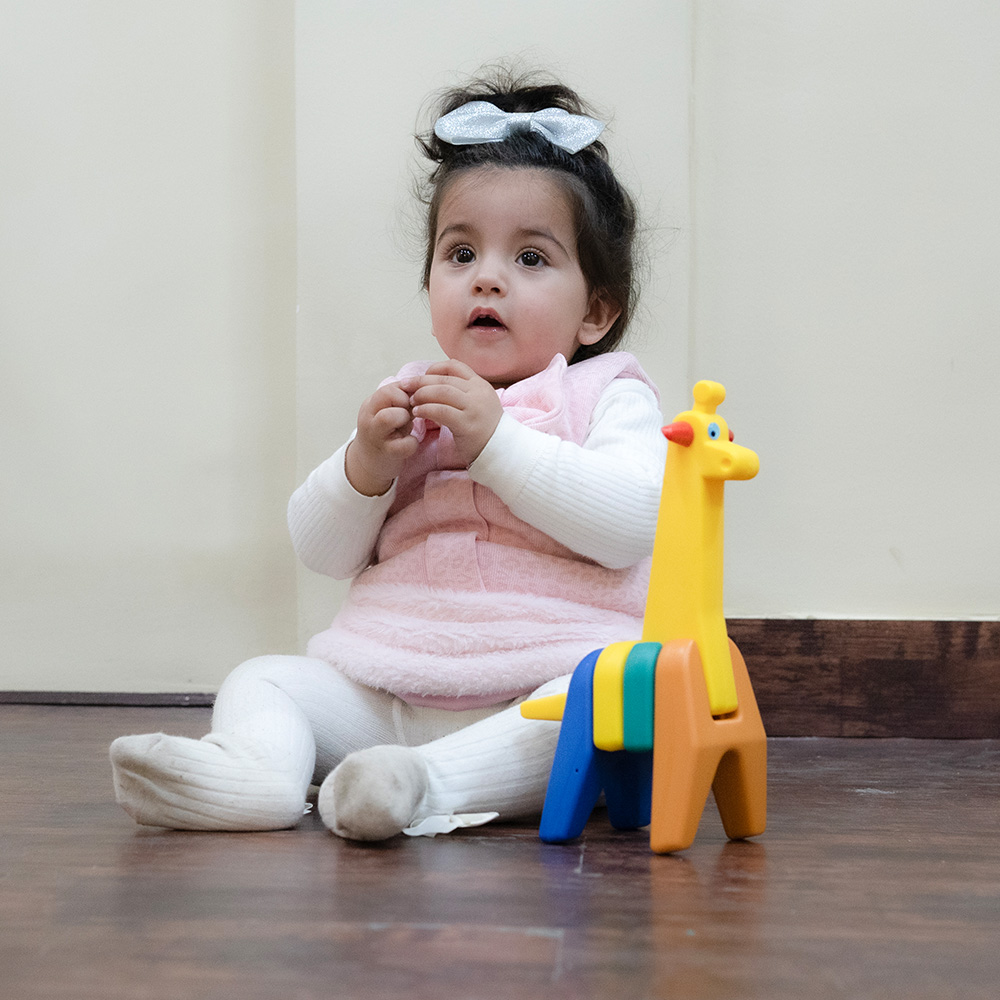 My Pet Giraffe is an adorable little giraffe that is sure to bring a friendly relationship with your kid.  With its charming round edges and cute design, this toy is a delightful addition to any child's playtime. The giraffe comes in easily disassembled pieces, perfect for enhancing problem-solving skills as children assemble it with joy.
Crafted from non-toxic plastic, parents can rest assured that their little ones can play safely with this toy. The toy's design also ensures that it is easy for tiny hands to grip and hold, promoting fine motor skills development.
Choose The Ultimate Montessori Toys 
Montessori children enjoy playing with toys because Montessori encourages the child to learn and play. These toys are designed to foster independent learning, exploration, and skill development. 
Now, it is your turn to choose the best one for your kid. If you want to get more toys then visit OK Play to get a variety of indoor-outdoor, Montessori toys for children.
More Resources: