If you are looking for baby toys, you may probably know how difficult it is to find the best appropriate toys for a baby.
Here, we share the ultimate guide to the "Best Baby Toys" for your little one's early development and endless joy. Selecting the right toys for your baby is not just a toy; it's an essential part of their growth and exploration. 
In this comprehensive article, we'll navigate the colorful world of baby toys, from rattles to sensory play, plush companions to educational marvels.
Best Gift Ideas For Children
It's crucial to consider age-appropriateness, safety features, and the potential for open-ended play when selecting baby toys. Toys which are high-quality, durable materials can ensure longevity and promote a safe play environment. 
We'll explore how these toys stimulate your baby's cognitive skills while ensuring they have a delightful time. Whether you're a new parent and looking for guidance to buy baby toys, then this is the latest innovation. 
1. Wobble Wagon
It is apparently a pulling toy that introduces train to your little one.  A vibrant steam engine leads a procession of three connected wagons, forming an engaging, extended train. 
The freely rolling wheels inspire toddlers to pull and crawl, promoting the development of essential motor skills. The user-friendly design, with easy-grasp features, empowers kids to weave imaginative tales while they play. 
This interactive toy not only entertains but also nurtures the growth of young muscles, making it an ideal choice for fostering both creativity and physical development in little ones. 
2. Tubby Tots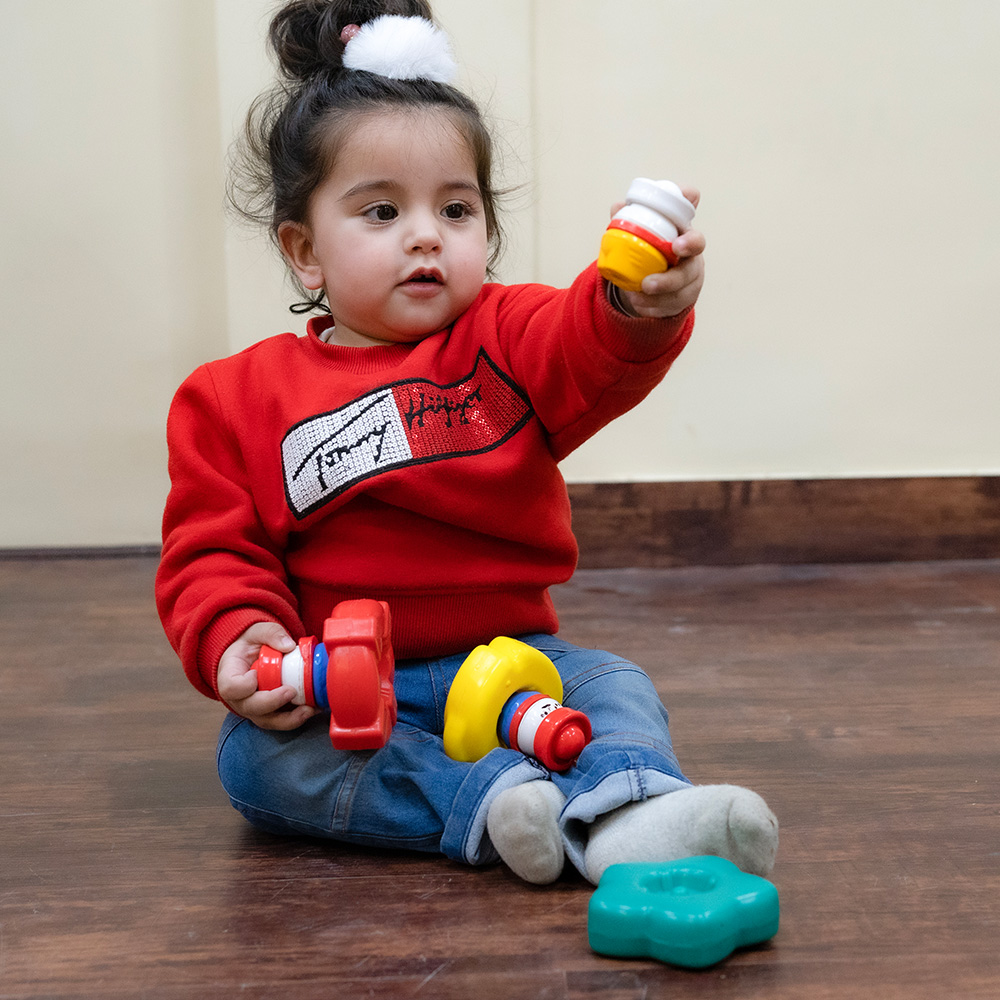 Watch your little one delight in splashes and play with our Tubby Tots Floaters. Featuring star, round, and fish shapes, these vibrant and adorable floaters are designed to capture kids' attention. 
Beyond the fun, they contribute to the development of essential skills like hand-eye coordination, imagination, and catching ability. Elevate your child's water play experience with these colorful and engaging floaters, ensuring hours of entertainment and skill-building in every splash.
3. Little Pets
Kids will be happy to get these little pets. It is made with smooth edges that will make the body of the toy easily graspable. 
Along with it, it has free-moving wheels for endless play. This delightful toy not only ensures a safe play experience but also serves as an entertaining educational tool. 
As your little one engages with this toy, they'll delight in learning about animals, fostering both imagination and creative thinking. Watch as the wheels of curiosity turn, propelling your child into a world where playtime seamlessly blends with valuable educational moments.
4.  My First Truck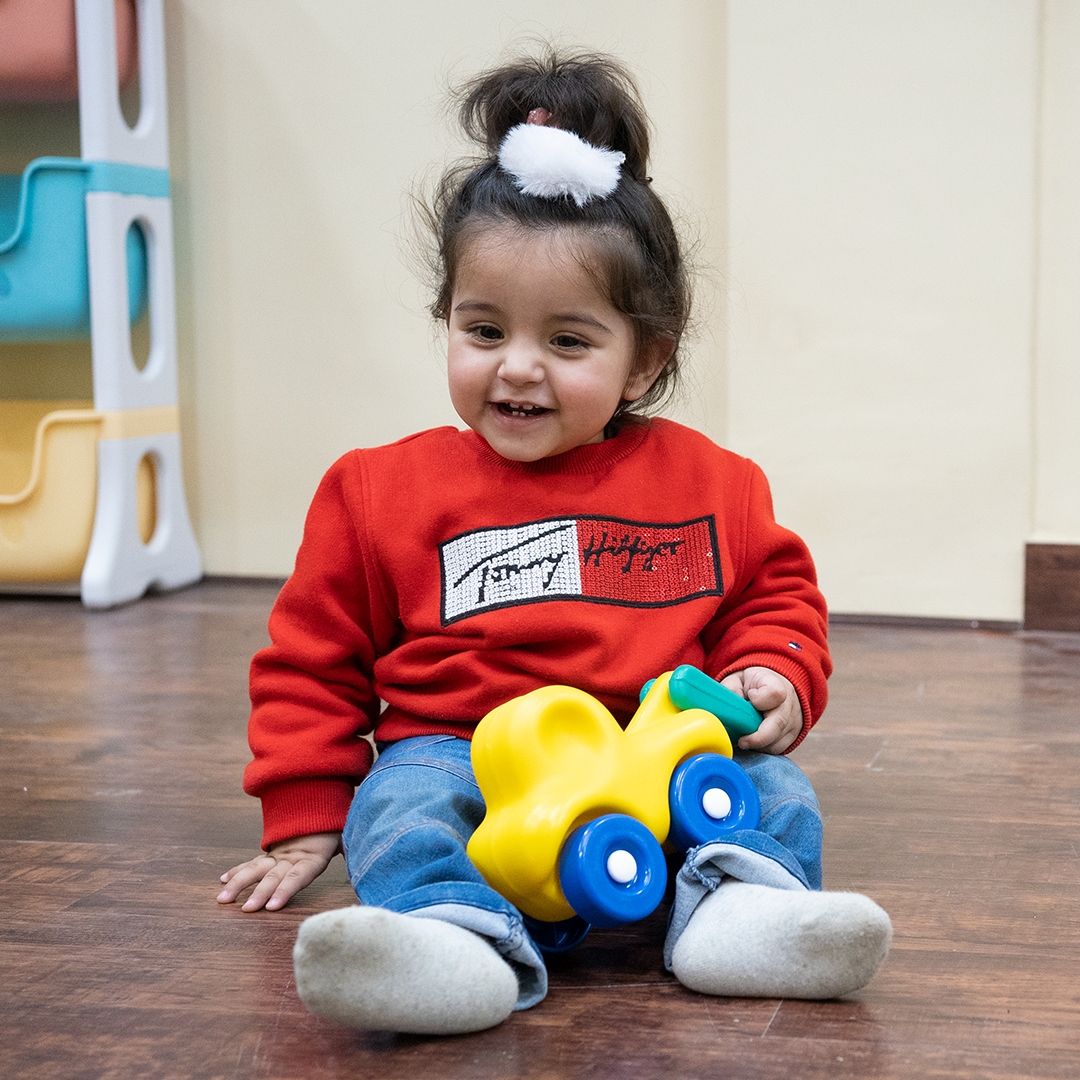 My First Truck is your child's transport toy that will carry a lot of fun. Featuring freely rotating wheels and a lively color combination, this toy adds excitement to playtime. The truck securely holds items your little one wants to haul, allowing them to tilt the container for easy unloading. 
Beyond the joy it brings, this truck serves as an engaging tool for developing fine motor skills and enhancing hand-eye coordination, making it a delightful and educational addition to play sessions.
5. Rock & Spin Mirror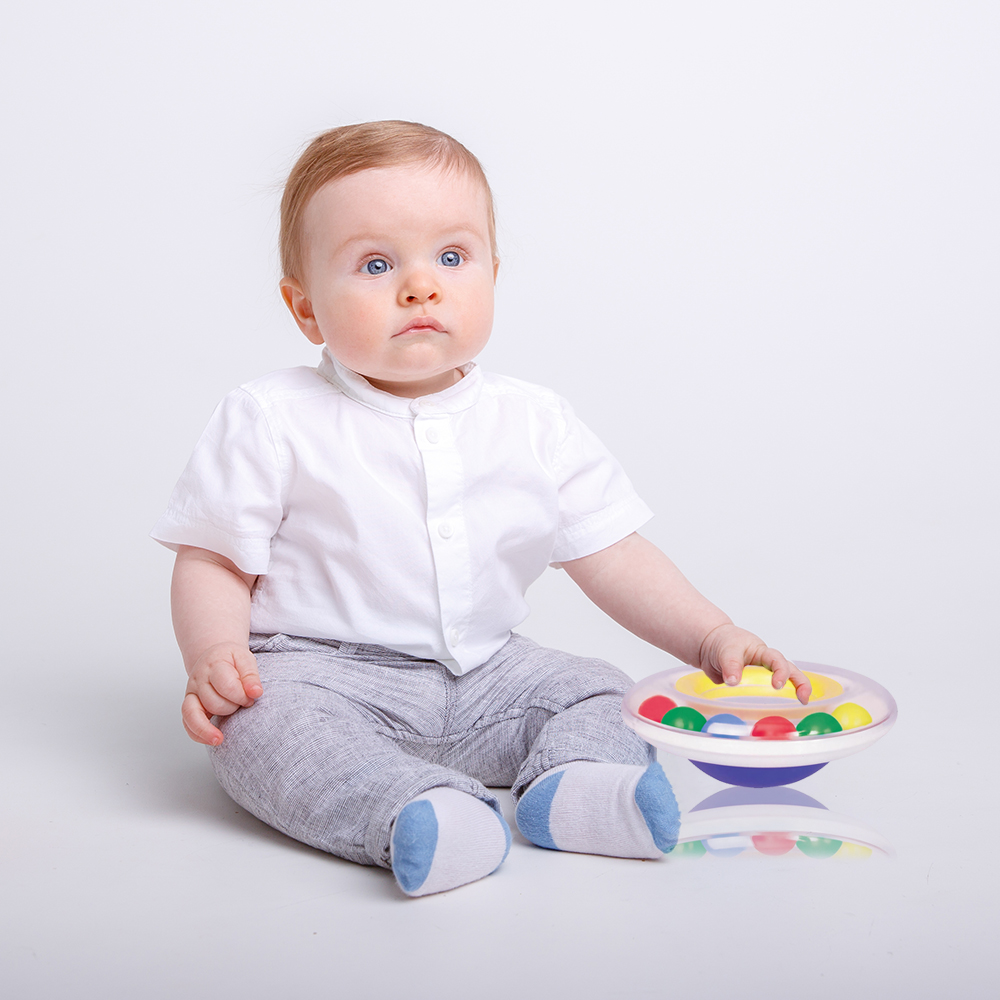 Introducing the Rock & Spin Mirror, an enchanting children's toy featuring a transparent ring adorned with vibrant balls, ensuring endless fascination for your little one. 
Designed to captivate and entertain for hours, this toy not only stimulates the senses of balance and touch but also nurtures curiosity, fine motor skills, and coordination. 
Watch as your child explores a world of sensory delight, fostering both entertainment and developmental growth in one delightful package.
Final Words
In conclusion, now you know what are the best types of toys you can buy for your baby. Choosing the best toys for your baby is crucial in their development and well-being. 
If you are wondering about toy manufacturers in India then, visit OK Play where you will get different types of toys, games, outdoor–indoor toys.