Best School Furniture in Gurugram
Source directly from us for the Best Quality and Price
Your search for one of the best school furniture in Gurugram ends here at OK Play India. Vibrant, sturdy and eclectic, our manufacturing facility in Haryana and Ranipet (Tamil Nadu) boasts of an attractive range of school furniture. Not only are our products of the highest quality but they also meet all the European Safety Standards.
Our school furniture is designed & developed with premium quality material in accordance with technology and innovation. It is only through these key factors, our school furniture is loved by schools across the nation, driving our brand forward. Our range can be categorised into two broad categories – Primary School Furniture, Secondary and College Furniture.
Simply fill in the form below and our representatives will be in touch.
FunPlay School Furniture Manufacturer in Gurugram
School Furniture that Stands Out
Our entire school furniture range is available in multiple models and unique designs to fit all requirements. We design our products keeping in mind our young ones and their smiles. Our everyday motto is to ensure that it is not compromised.
All our school furniture products comply with European EN 1176 standards. This ensures ease of installation with the help of standardized instructions in place. Not only that, we are very flexible with the design of our products and can customize them as per your requirements.
We understand that school furniture is a big investment and thus we ensure that our products are worth every penny. There are multiple checks at every step to ensure premium quality. Our products are a great investment for bright smiles on the faces of young ones.
When it comes to school furniture in Gurugram, we understand the importance of quality. At the manufacturing facility, we never compromise with the quality of our products, as we are determined to provide only the best to our consumers. We strictly use only 100% virgin, non-toxic, fire retardant and UV stabilized raw material.
When it comes to secondary school and college furniture, we also offer a wide range of plastic and wooden furniture that
help the kids have a fun and comfortable experience at their schools. We have a team of trained and experienced installers who are well equipped with the right kind of tools to ensure that you get a professionally installed OK Play school furniture experience. Trust the best school furniture manufacturers in India for quality school furniture, Trust OK Play – India's most reliable school furniture manufacturing brand.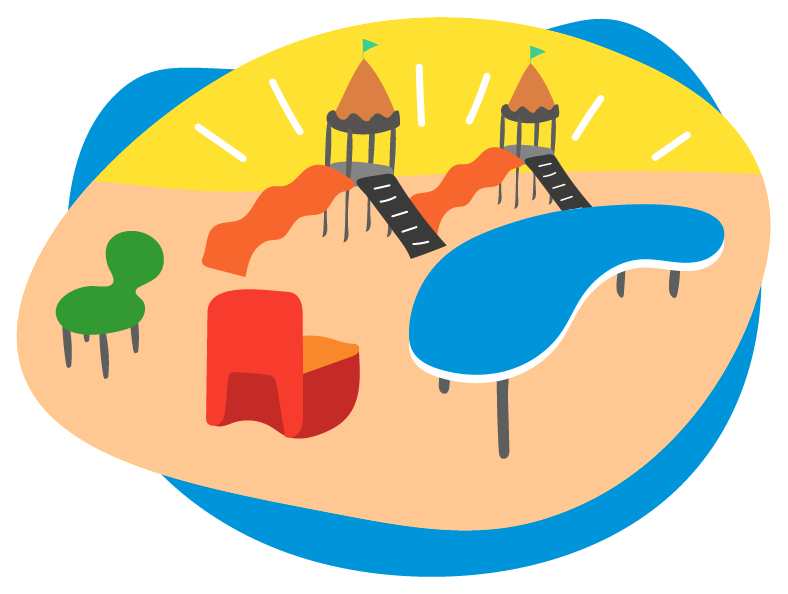 From day one, it was about children. Our focus was clear, steady and committed. And so it remains today.
We stayed faithful to our core competence but expanded and deepened our knowledge of plastics, incorporating the latest technological advances from across the world. Our in-house R&D strengthened our position as the market leader. Quality, Innovation & Customer Focus are the beacons that have constantly lit our path, and has helped us ensure that every moment is a fun moment for our customers.
Our products stand out for their striking designs that become attention-grabbers anywhere they go. Our meticulous attention to detail ensures that each product is user-friendly, safe and durable. Our products stand out for their striking designs and become attention grabbers everywhere they go. The thread that connects them is world-class quality.