Best Outdoor Play Equipment in Kollam
Source directly from us for the Best Quality and Price
Acquire the best Outdoor Play Equipment in Kollam from OK Play. If you are looking to beautify your playground or elevate your school playground, you have arrived at the biggest outdoor play equipment manufacturers in Kollam – OK Play. While designing kids outdoor play equipment, our main focus area lies in being creative and innovative. Our array of outdoor play equipment is a testament to the fact that we aim to foster a growth-driven environment. It is a proven fact that kids who spend more time out on the playground have a wholesome experience growing up, and we at OK Play are dedicated towards making that experience, even better. Our outdoor play equipment manufacturing unit is set up in Haryana and Ranipet (Tamil Nadu).
The unit ensures that the different types of outdoor play equipment are of the highest quality and satisfy all the European Safety Standards. Our products are designed with premium quality material and technology, innovation is one of the key factors driving our brand forward. Our outdoor play equipment is made from virgin, non-toxic and fire-retardant material. Amongst our many focus areas, offering a wide variety of outdoor play equipment for kids is one. We offer a wide range of theme-based play equipment that ensure that every moment is a fun and playful moment for your child. Some of our best-selling themes are – The Dinosaur Collection, The Nature Collection, The Robot Collection, The Castle Collection, Standalone Collection.
Simply fill in the form below and our representatives will be in touch.
Outdoor Play Equipment Manufacturer in Kollam
High Quality Outdoor Play Equipment
Through the above theme-based active play equipment, we intend to engage the kids both emotionally and physically. All our Outdoor Play Equipment Toys are developed with an idea that outdoor games should not only provide children with fun, but also with complete safety and growth. We have a team of trained & experienced professionals who are well equipped with the right kind of tools to ensure that you get a professionally installed OK Play outdoor play equipment. If your society has an outdoor area that you
would like to enhance or if you wish to redecorate your school playground with outdoor play equipment in Kollam for the kids, OK Play can help you find the best outdoor play toys. Not only do they work well for kids, our products are designed to provide a perfect time for the families too. Redo your playground area with the best Outdoor Play Equipment Manufacturers – OK Play.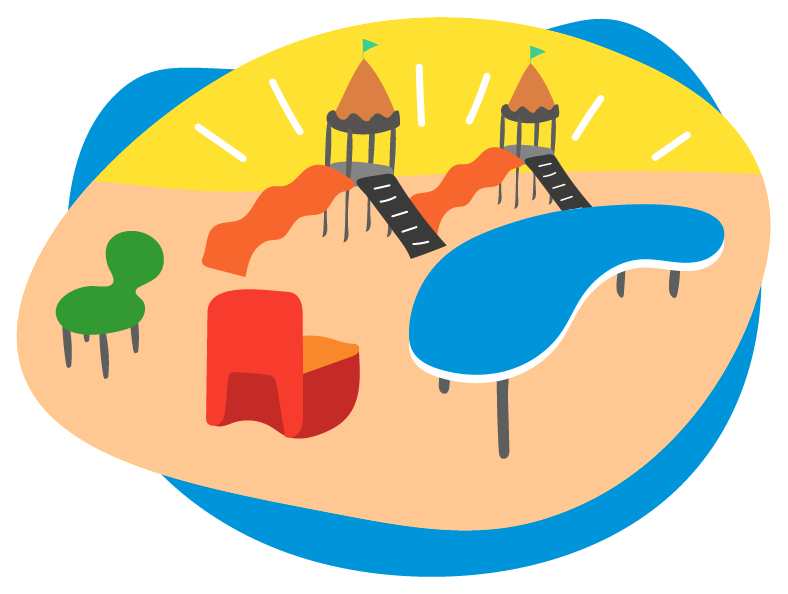 From day one, it was about children. Our focus was clear, steady and committed. And so it remains today.
We stayed faithful to our core competence but expanded and deepened our knowledge of plastics, incorporating the latest technological advances from across the world. Our in-house R&D strengthened our position as the market leader. Quality, Innovation & Customer Focus are the beacons that have constantly lit our path, and has helped us ensure that every moment is a fun moment for our customers.
Our products stand out for their striking designs that become attention-grabbers anywhere they go. Our meticulous attention to detail ensures that each product is user-friendly, safe and durable. Our products stand out for their striking designs and become attention grabbers everywhere they go. The thread that connects them is world-class quality.