Encouraging children to engage in physical activities outdoors can be challenging, but it is crucial for their development. One effective approach is to provide them with outdoor toys that offer both fun and educational benefits. To assist you in finding safe and beneficial toys for your children, we have compiled a list of informative options that prioritize their well-being.
Outdoor Toys: 7 Must-Have Toys
Here, you will discover a selection of 7 outdoor toys for kids. Engaging in outdoor activities and getting boundless joy, outdoor toys for a child are really appreciated. It takes part in holistic growth and development.
Outdoor toys presented encompass a wide range of features. Please scroll down the list for more information.
1. 5 In 1 Swing Slide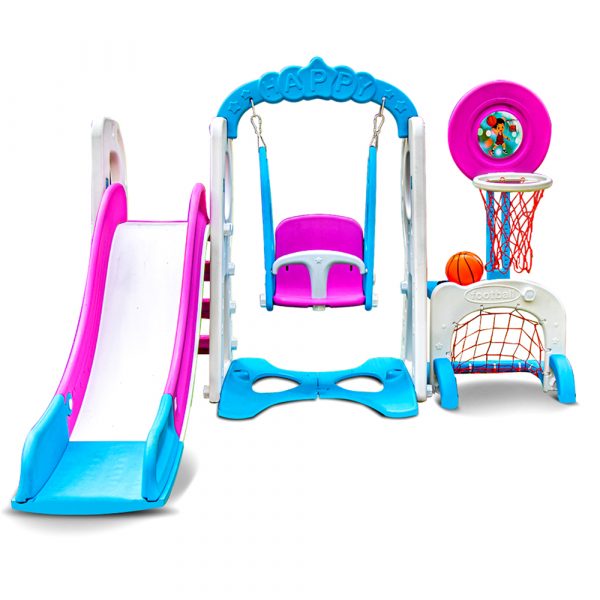 The 5 In 1 Swing-Slide Combo is an excellent outdoor play option for toddlers. This toy provides a variety of enjoyable activities, including swinging, sliding, basketball, football, and hockey.
It is designed to provide endless fun. Children will have a great time while playing with sliding, swinging, and climbing on this exciting playset. With its rounded edges, non-toxic material, and UV-stabilized color, this toy is safe to install in any backyard.
2. Roller Coaster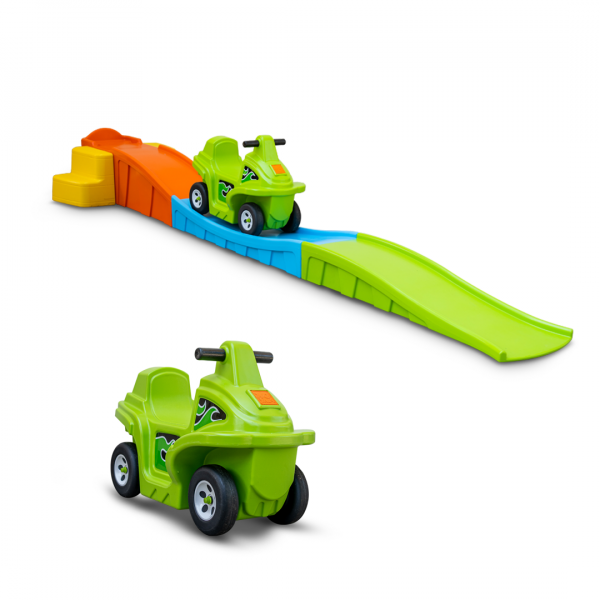 Roller Coaster is an amazing outdoor toy for children that provides double fun. Children will love to ride on the rail. It comes with a comfortable sitting feature and a bright green color four-wheeler bike.
It gives a thrilling experience to your child by maintaining the safety of your kid. It is easy to install in your garden or playground. Additionally, this toy has stepping features, platform steps, and a 3 piece riding track that encourages children to play outdoors.
3. Big Swing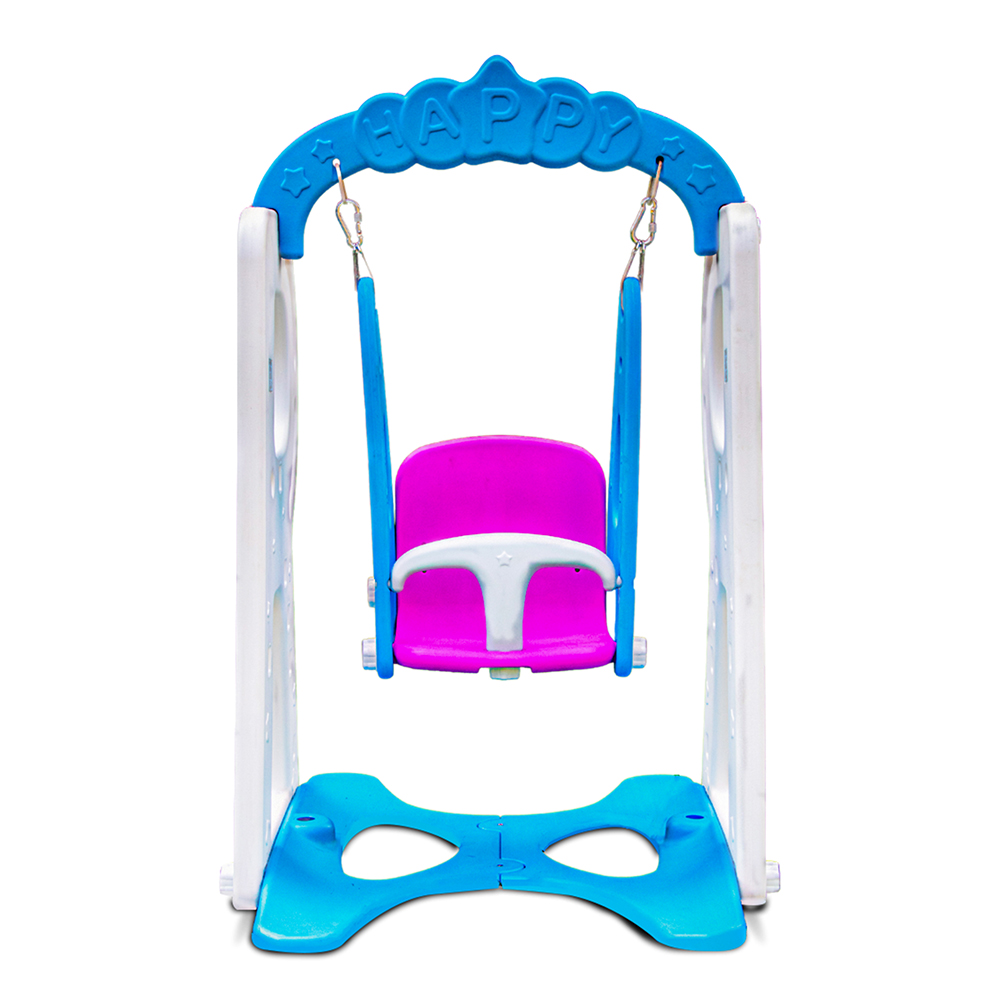 The Baby Swing guarantees the well-being and entertainment of your baby. It provides a strong and reliable design. It is ideal for creating memorable childhood moments with safety and comfort.
With its lively pink and blue colors, it is apt to bring joy to your little one. Whether used inside or outside, the Big Swing can be a valuable addition to any playground. This swing set offers a perfect combination of safety, aesthetic appeal, coziness, and enjoyment for your child.
4. Slide Supreme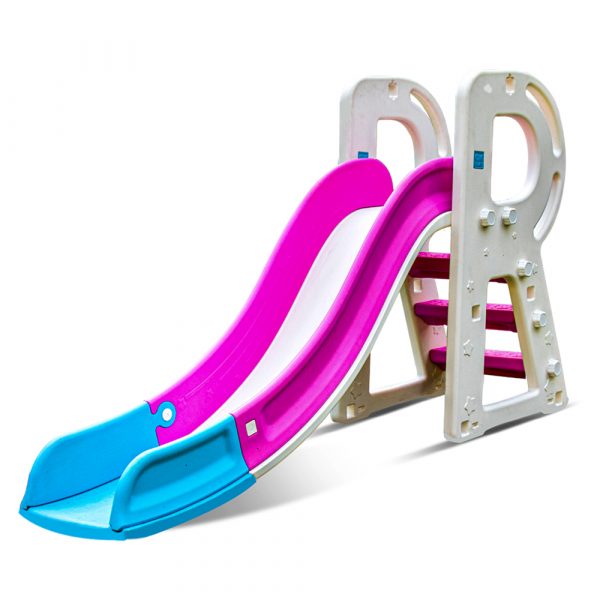 Slide Supreme is specially designed for two to three years old children. It is super easy to install in your garden. With this toy, you can introduce a sliding experience to your little family member.
Non Toxic & plastic material ensures the safety of your child. It is lightweight and free of sharp edges and weather-resistant features make it durable for outdoor play. Its vibrant purple and blue color makes this slide eye-catchy that encourages your child to spend hours.
5. 2 In One Slide To Basketball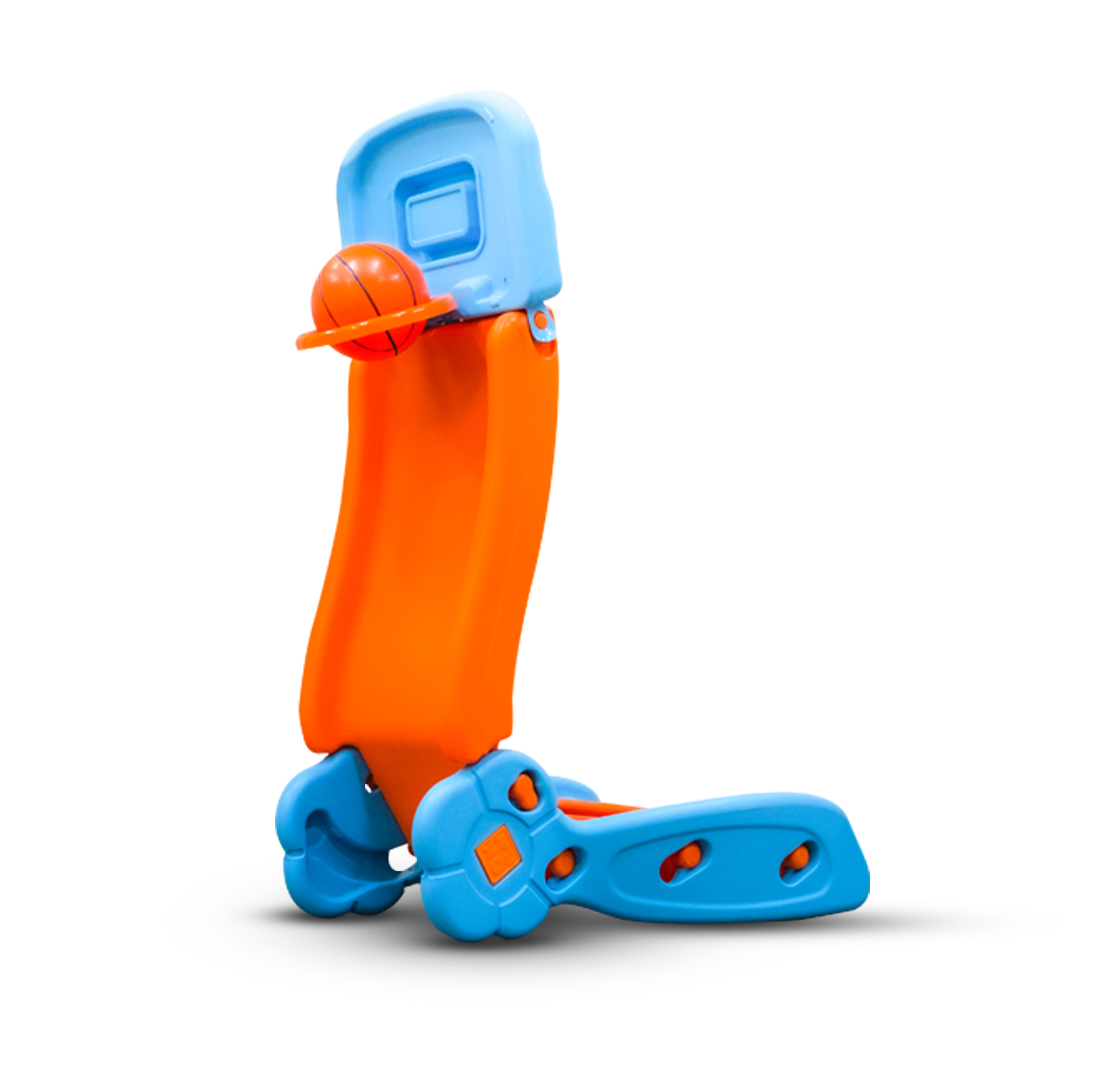 Slide & Basketball introducing the amazing sports to the little one. It is a combined outdoor toy that provides the joy of sliding with the basketball hoops. Children will experience the thrill of sliding and basketball together.
Kids can also test their agility and skill by trying to stay on top of the spinning log, adding an element of excitement and adventure to their playtime. With this 2-in-1 innovation, kids have double the fun and engage in an active and thrilling outdoor activity. This innovative product encourages active and immersive play making it a must-have for kids.
6. Dino Slide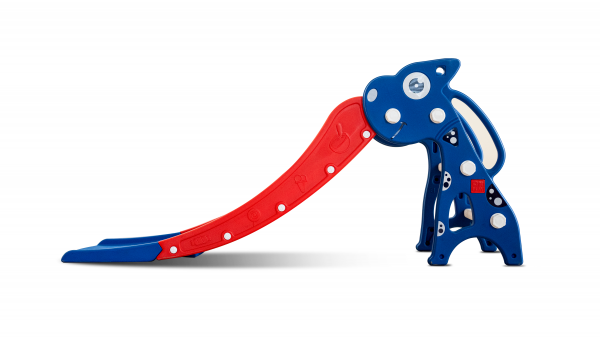 The Dino Slide is a vibrant red and blue color combination slide. It is specifically designed for 2 to 3 years old children. Kids at this age always enjoy sliding. It will be a perfect choice for active toys.
OK Play takes into consideration the preferences of children and ensures that they have a delightful and imaginative experience. This adorable outdoor toy combines the fun of sliding with a basketball holder that adds an extra element of entertainment. It is designed to provide a safe and sturdy construction, allowing little ones to embark on exciting adventures with confidence.
7. 2 In 1 Swing And Slide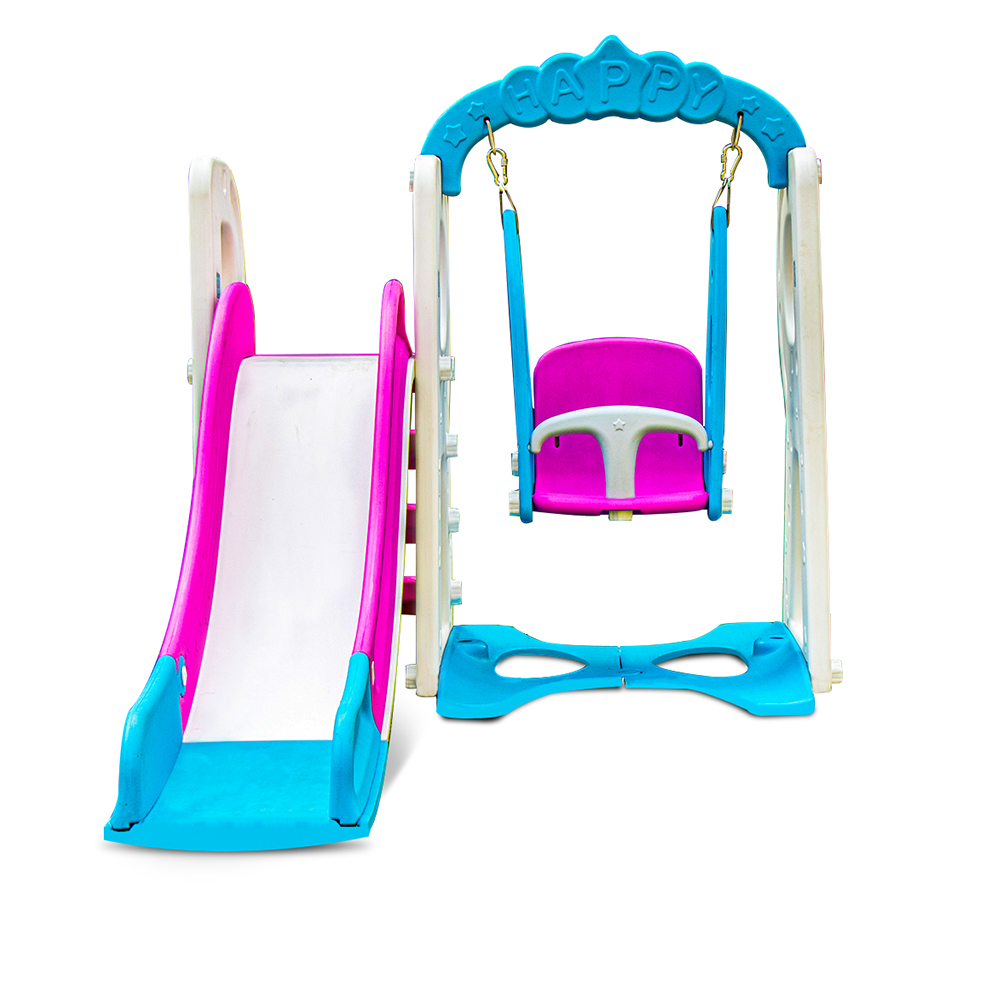 Introduce your little ones to the joy of sliding with this fantastic swing & slide combo. This toy is perfect for children who are one year old or older. It offers a seamless assembly process without the need for any tools. Whether you choose to use it indoors or outdoors, this slide guarantees limitless entertainment.
Safety is a top priority, which is why this slide is constructed from non-toxic, durable LLDPE and plastic materials. Additionally, this slide is portable, lightweight, and devoid of sharp edges making it easy to transport and handle. It is also weather-resistant and waterproof which allows it to withstand various weather conditions.
Final Words
When you are looking for outdoor toys for active play then these 7 must-have outdoor toys can be an ideal choice. On this note, when you buy outdoor toys like a swing set, you should follow up with a few facts.
Finally, you can visit the OK Play online store to get innovative outdoor toys. Let your child be active with adventurous toys!