Sports toys allow us to introduce different types of sporting activities to toddlers. Finding the ideal gift for active and inquisitive young children can be a difficult task. Toddlers are constantly engaged in learning, developing their motor skills, and enjoying themselves with a variety of indoor or outdoor toys. 
One of the best methods to capture a child's interest in sports is giving a range of outdoor and indoor sports toys. We have compiled a top collection of sports toys for kids, ensuring that your child can engage in active play, foster their physical well-being, and steer away from excessive screen time. 
Encourage your child to venture outdoors and participate in sports activities instead of remaining sedentary in front of electronic devices. So, let's go down!
Top 7 List Of Best Toddler Sports Toys
There are a huge number of toddler sports toys. You may be confused to pick the best for your child. Let's see what we have jotted down here👇
  1. World Cup Cricket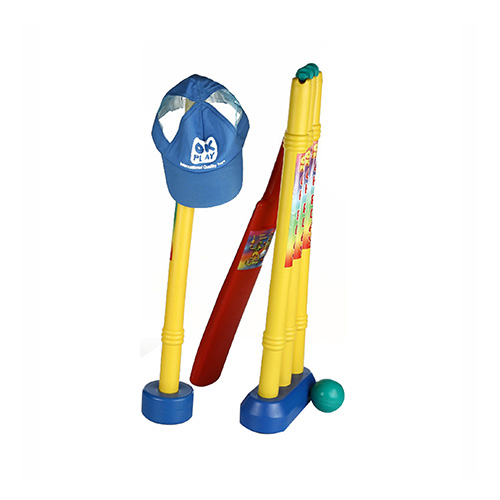 Our first choice is World Cup Cricket. We know cricket is one of the most popular plays. Toddlers are often exposed to it from a young age.
Indoor cricket toy sets are a great way for toddlers to get exercise. They need to run, jump, and swing the bat to play, which can help them stay active and healthy. Children also get a lot of fun while they play cricket with their parents or siblings. Toddlers love to hit the ball and try to score runs. It's a great way for them to have some fun. 
  2. Base Ball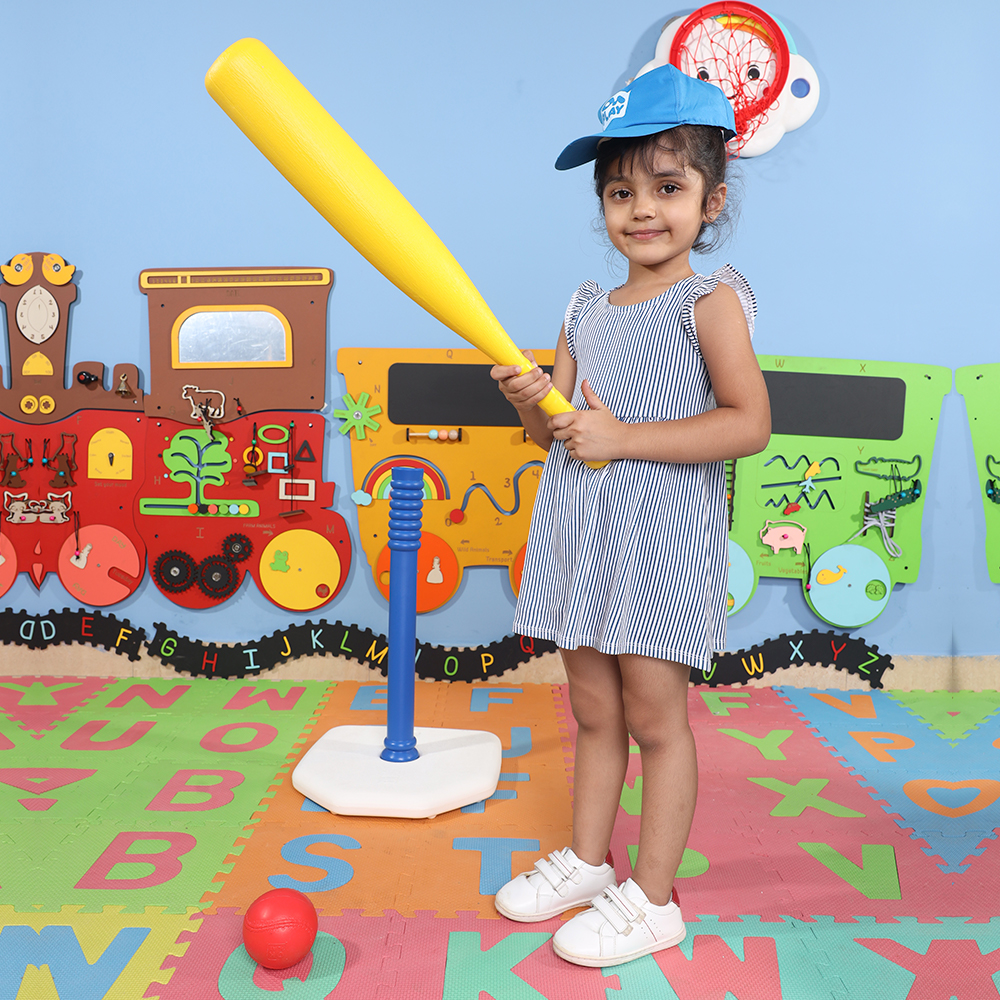 Baseball is another sport that makes your child happy and excited. Toddlers love playing games with other people, and baseball is a great way to do that. They can learn how to take turns, work together as a team, and celebrate each other's successes.
Eye-catching color makes this toy attractive and can encourage children to spend hours. Indoor baseball is a much safer activity than outdoor baseball, especially for toddlers. There's no risk of getting hit by a ball or falling down, and there's no need to worry about the weather.
  3. Hammer The Ball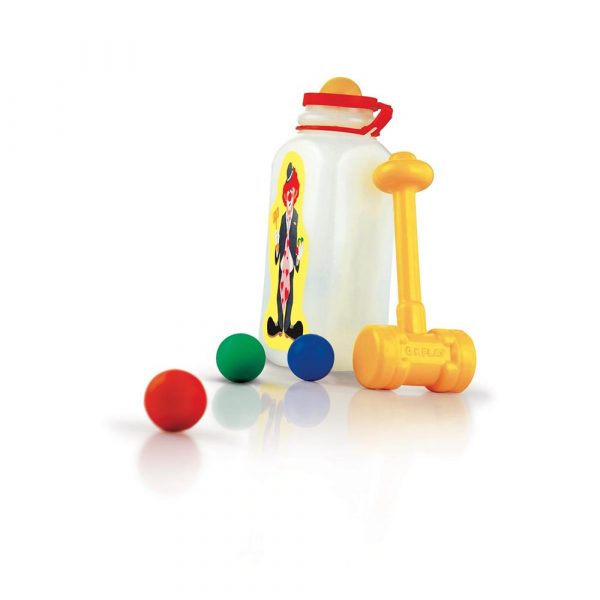 Hammer The Ball is one of the interesting indoor toys. It develops the skill of hand-eye coordination. When a child hammers the toy, its sound will make them happy and engage them to play longer. 
When they hit the ball with the hammer, they see that it moves. It helps them learn about the world around them and how things work. Hammering requires toddlers to use their hands and fingers in a coordinated way. This helps to strengthen their muscles and improve their efficiency.
  4. My First Tennis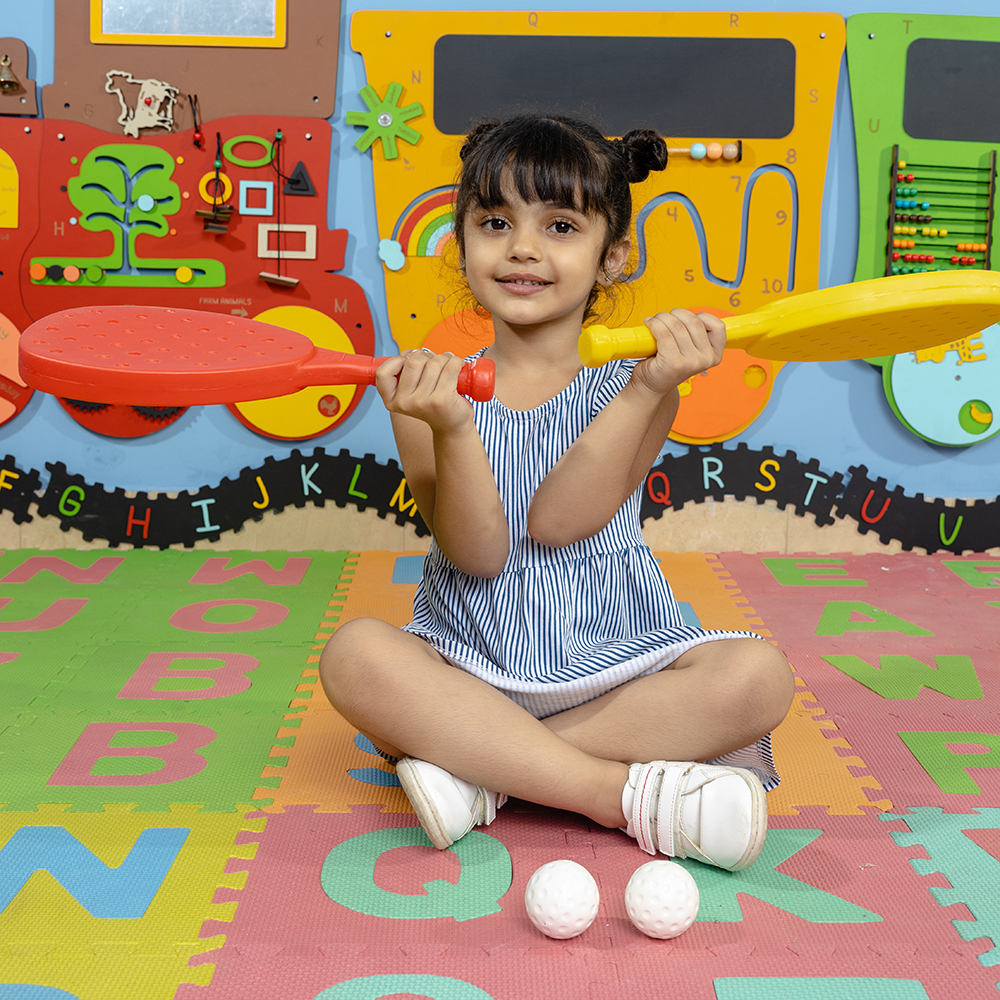 This red and yellow color tennis gives an international game experience. It is an outdoor toddler sport toy. Tennis is a great toy to enjoy during the winter session.
It helps children to make a partnership with siblings or younger ones.  Tennis is a great way for toddlers to get exercise and burn off some energy. The movement and coordination required to hit the ball and run around the play area can be challenging for toddlers, but it's also a lot of fun.
  5. My First Golf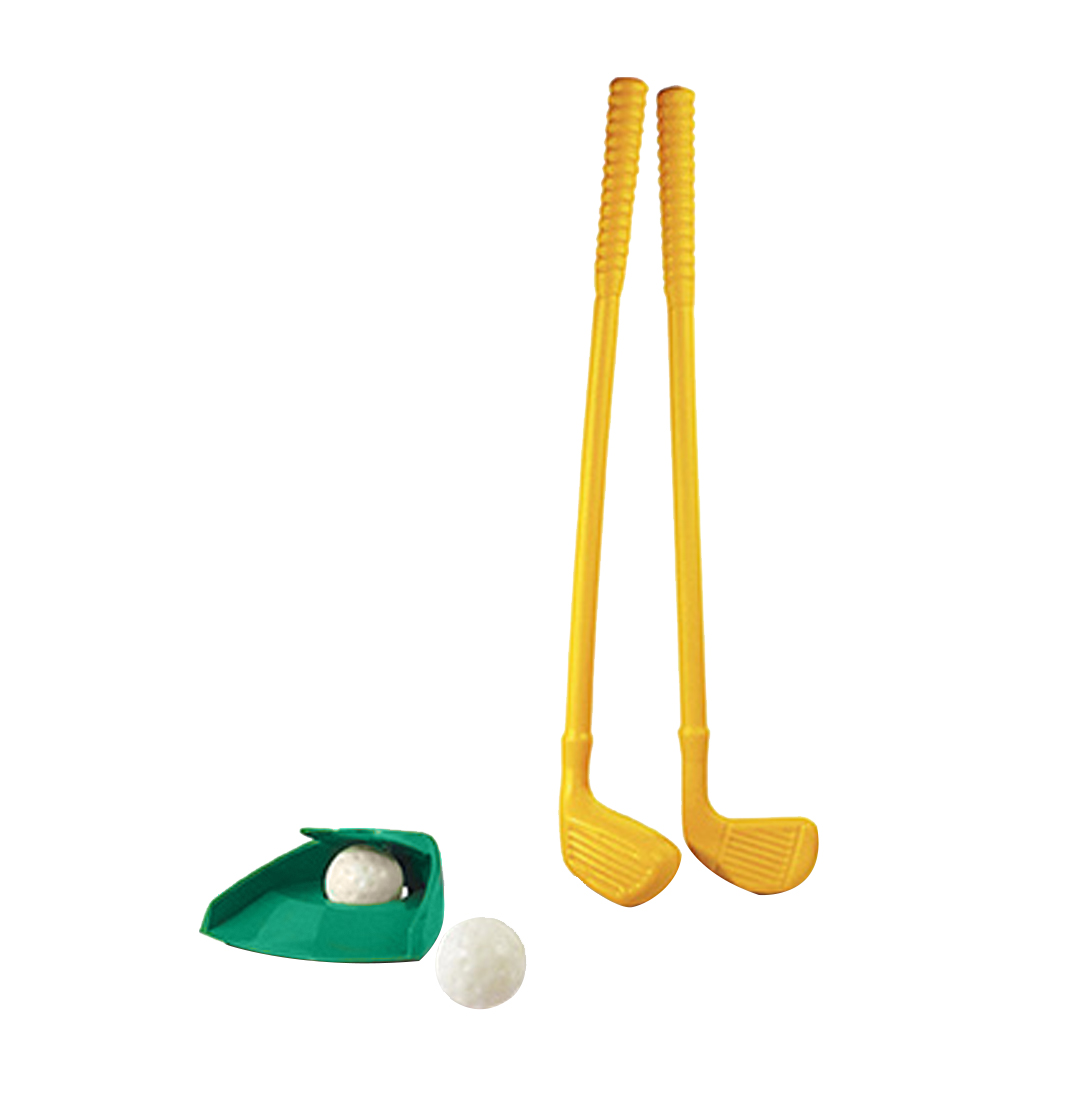 This list of best toddler sports toys is packed with unique sports toys. For instance, My First Golf.  When a child will hit the ball in a hole with the least shots possible in this dynamic toddler toy.  
This golf toy can be played indoors or outdoors, which gives toddlers more flexibility in where they can play. This can be especially helpful on days when the weather is not cooperating.
Golf toys not only promote fitness but also help to solve reasoning and develop spatial awareness. It is easy to grip and handle. Therefore, a toddler can enjoy the utmost with My First Golf. 
  6. Junior Striker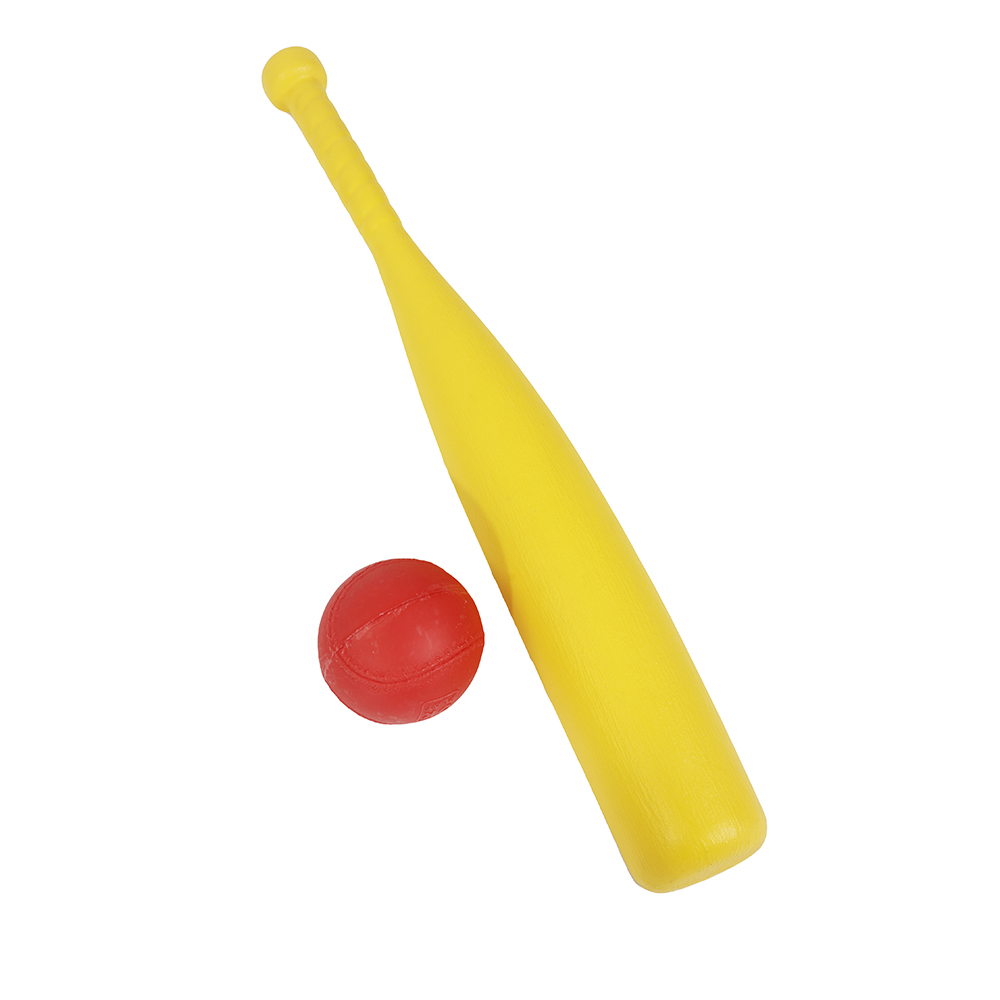 Junior Striker comes with a single yellow color baseball bat and red color ball. One of the best toddler sports toys to play in a living room or lobby. It is designed for mental alternates as well as physical activity. 
It is made with nontoxic plastic that is easy to hold and play. This low-weight baseball bat can be a perfect choice to play with your kid. When a child hits the ball, they will enjoy it and be happy. Additionally, it makes a beautiful partnership with a co-player. 
  7. Junior Bowling Alley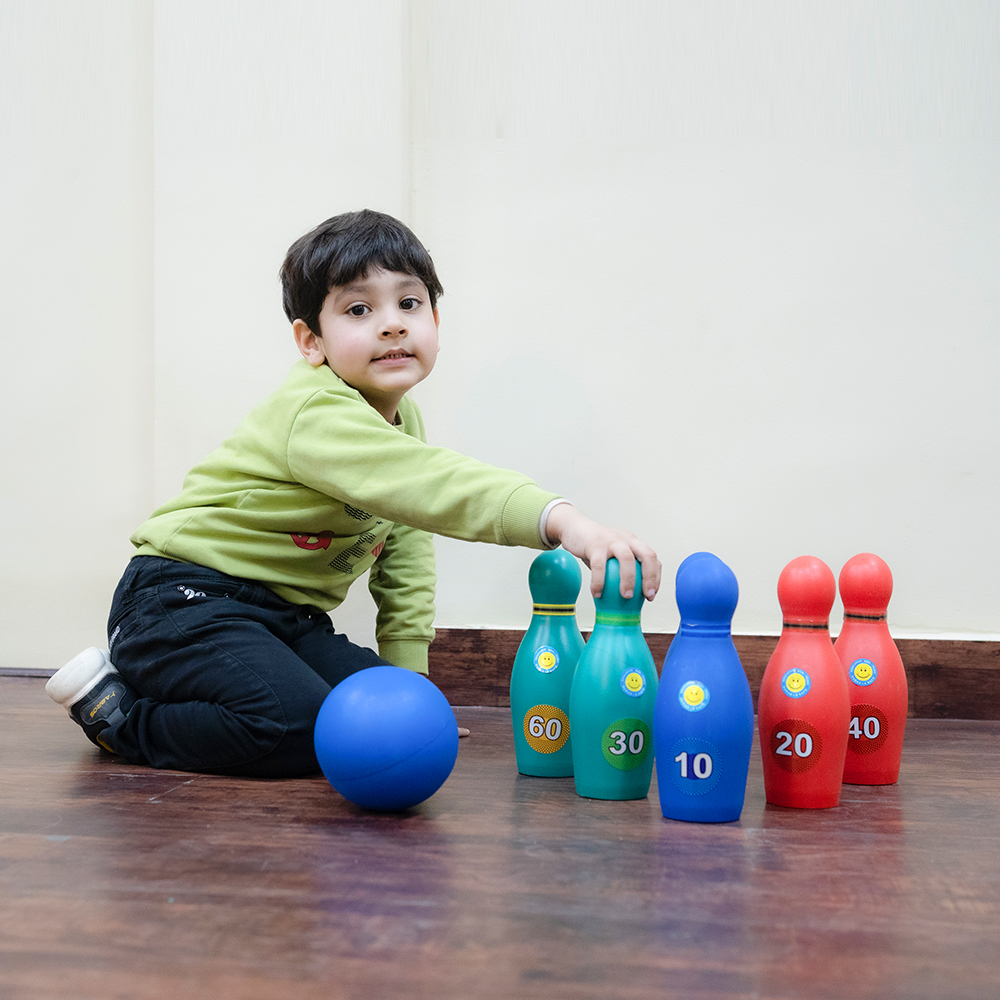 Bowling is a great way for toddlers to get double excited. However, this bowling alley promotes learning and playing at a time. They can run around the bowling alley, pick up the bowling pins, and roll the ball down the lane.
When a child hits the alley with a ball, they will enjoy it and feel proud. Junior Bowling Alley comes with 5 alleys and blue-colored medium size balls. It can be a fun activity for kids. 
Wrap Up
Almost every child at their developing stage shows enthusiasm to do active things. In that case, it is better to engage them with sports toys. 
We have listed the most popular and interesting toddler sports toys for your kid. If you want to know more about these toys, visit OK Play and make your cart. Let's enjoy playtime with sports activity toys.